BONNEVILLE BOBBER
PURE
BRUTAL
BEAUTY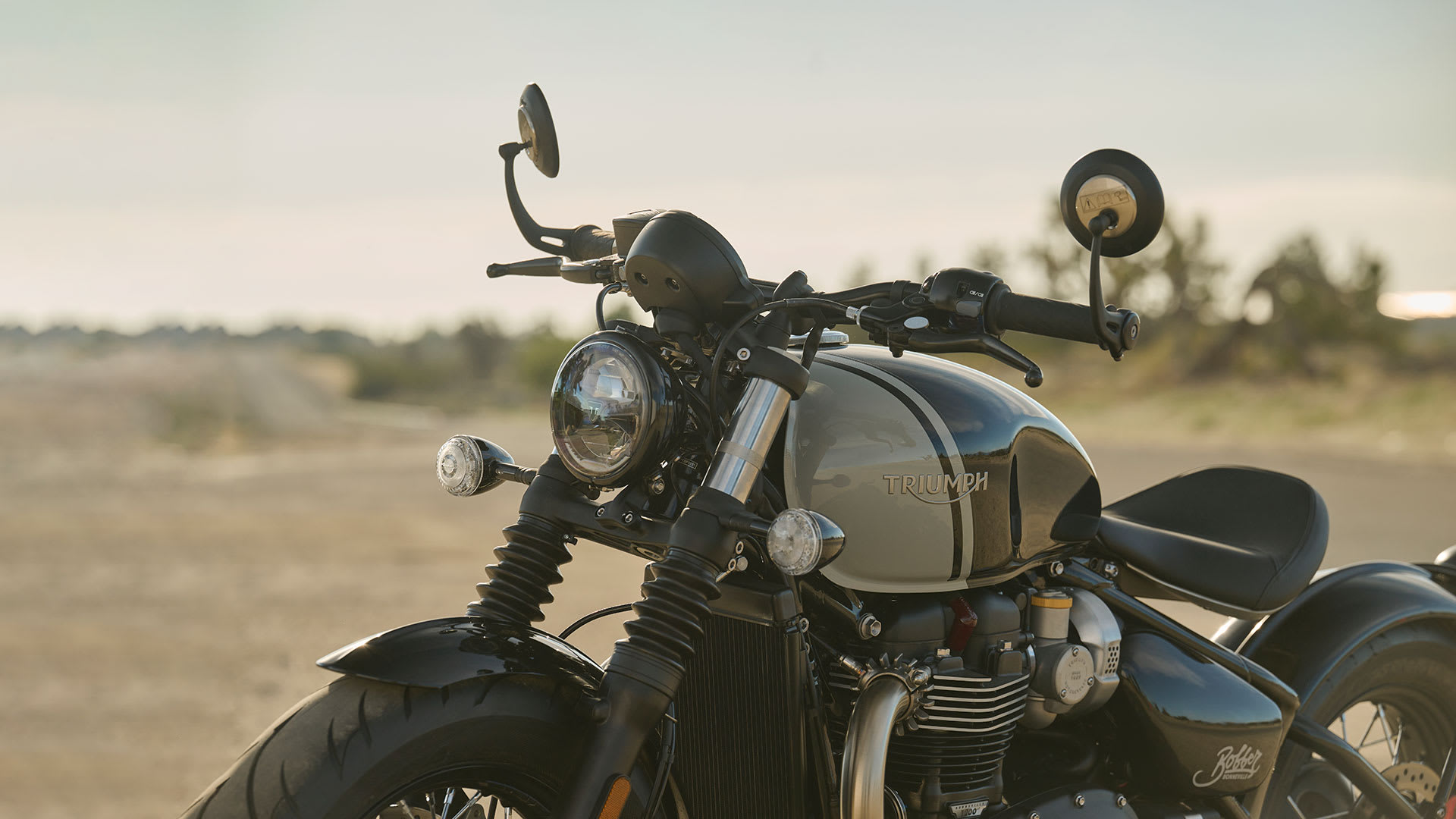 ORIGINAL CUSTOM ICON
Authentic, innovative, and thrilling to ride - now with even more performance, capability, specification and style.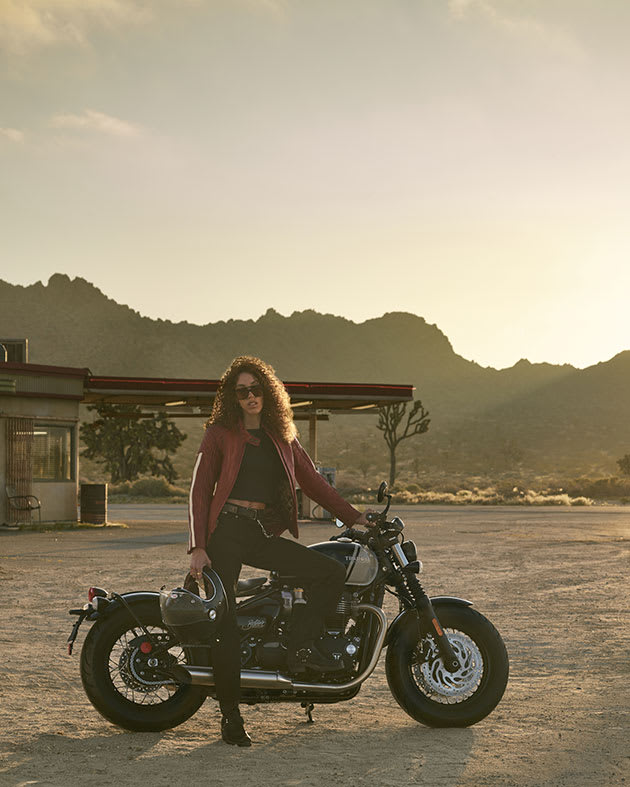 Modern capability with seamlessly integrated advanced riding technology for a class defining hot rod ride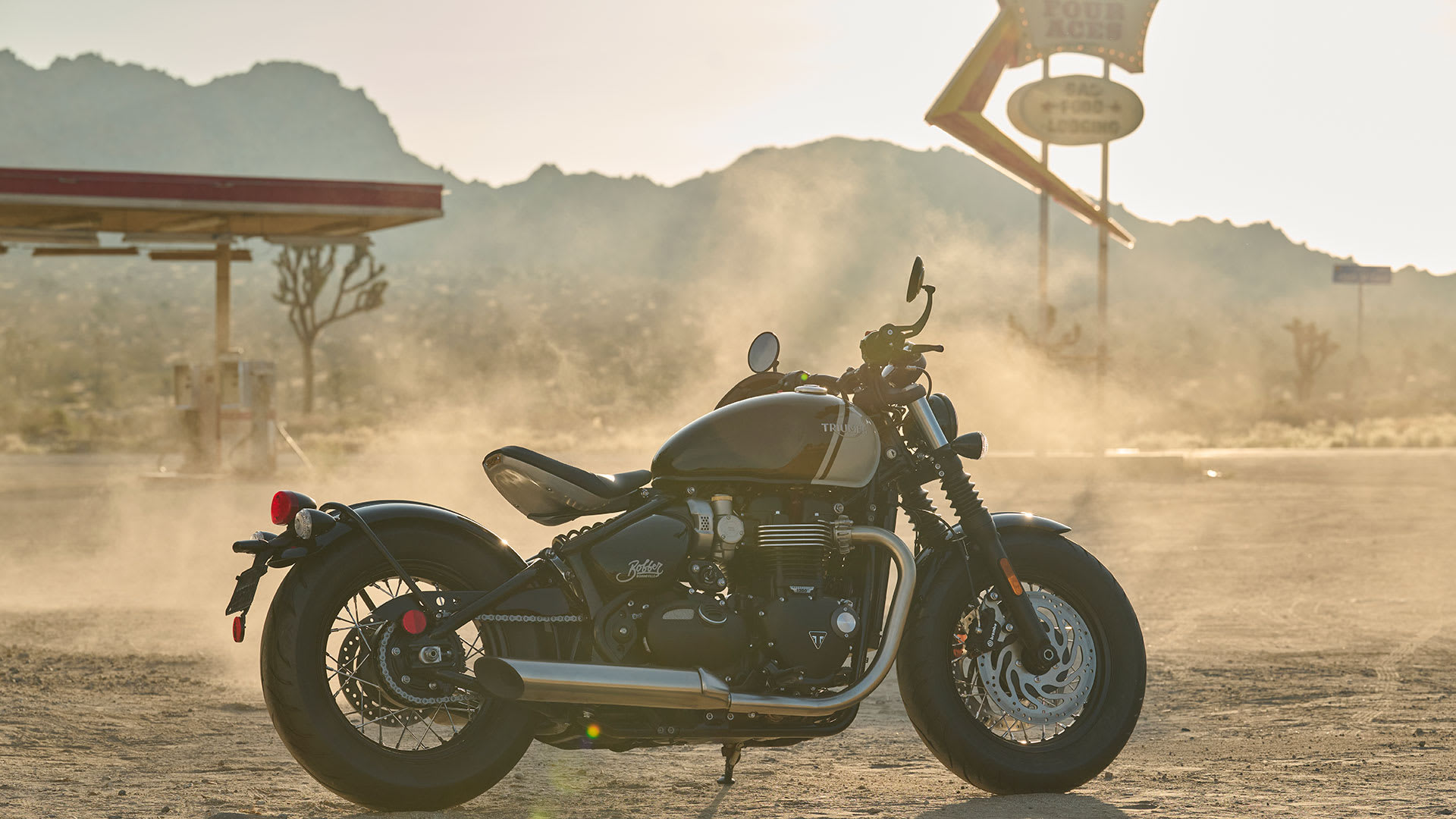 BONNEVILLE BOBBER
Nothing thrills like a Bobber – from its muscular look, to its award winning easy ride, now beautifully evolved.
Price From £12,995.00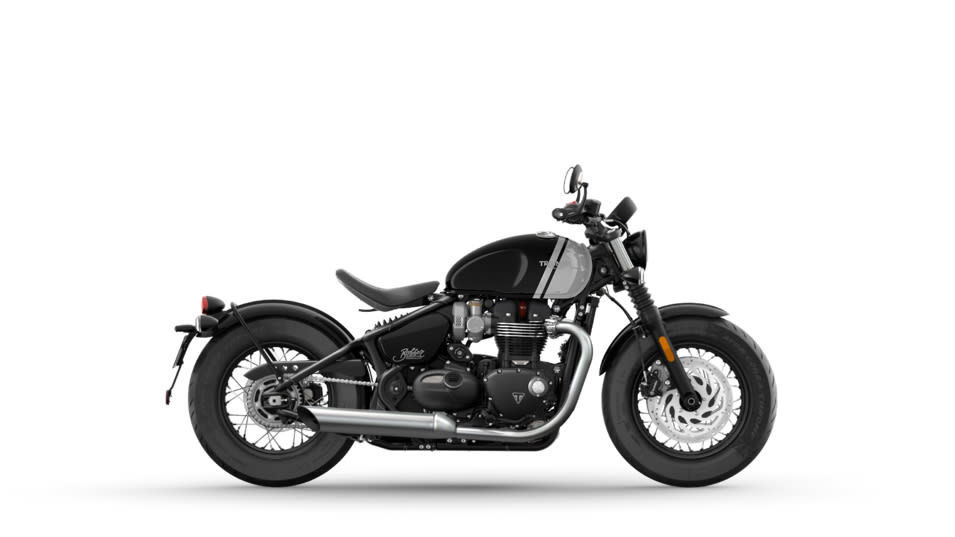 NEW BONNEVILLE BOBBER PURPLE STEALTH EDITION
The brutal beauty of the Bobber shown in a whole new light, the Purple Stealth Edition is hand-finished in stunning rich, deep colour and is available for just one year… guaranteeing even more head-turning exclusivity.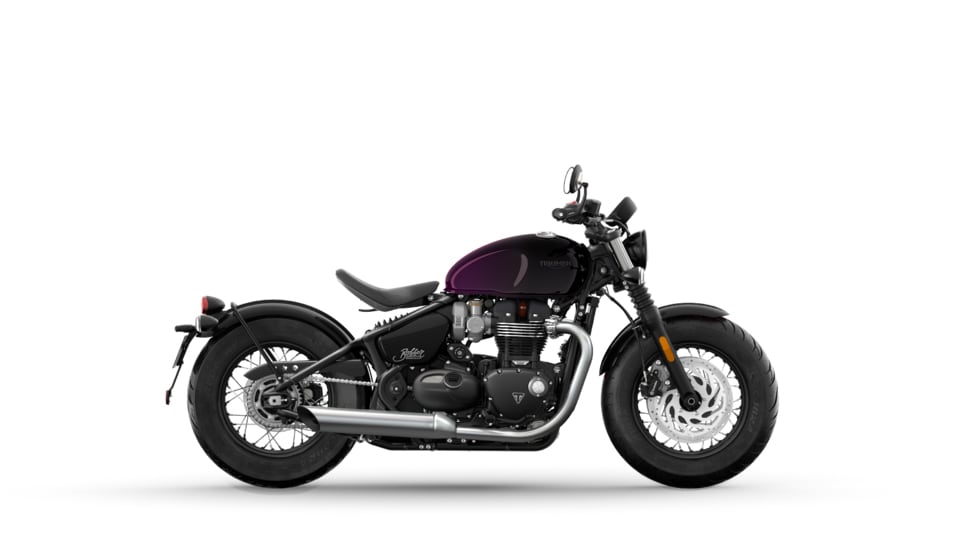 BONNEVILLE BOBBER CHROME EDITION
Hand-crafted chrome and Jet Black scheme brings a stunning new and unique two-tone take on the pure and brutal beauty of the iconic Bobber.
Price From £13,795.00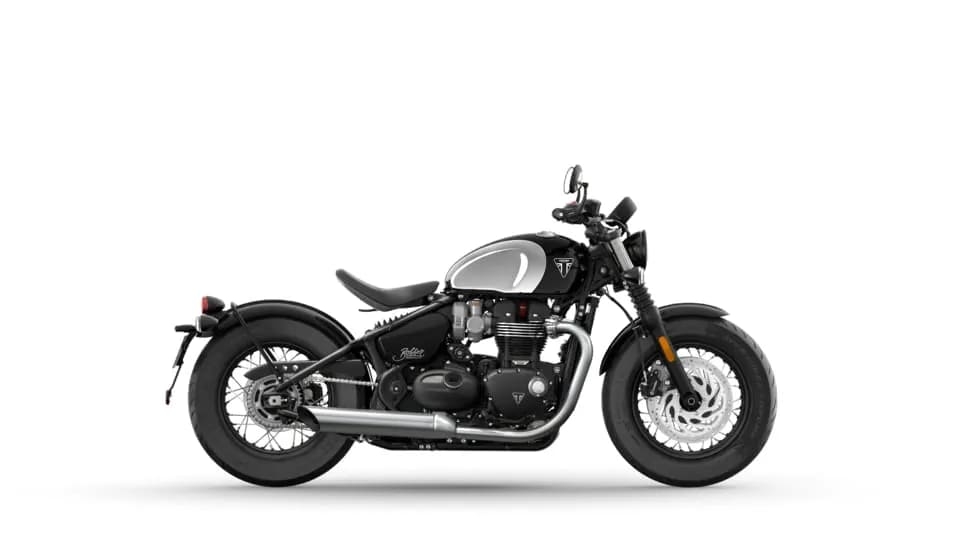 GENERATION BOBBER
Bringing together the authenticity of the Bobber with the higher spec of the Bobber Black, for the best of both worlds.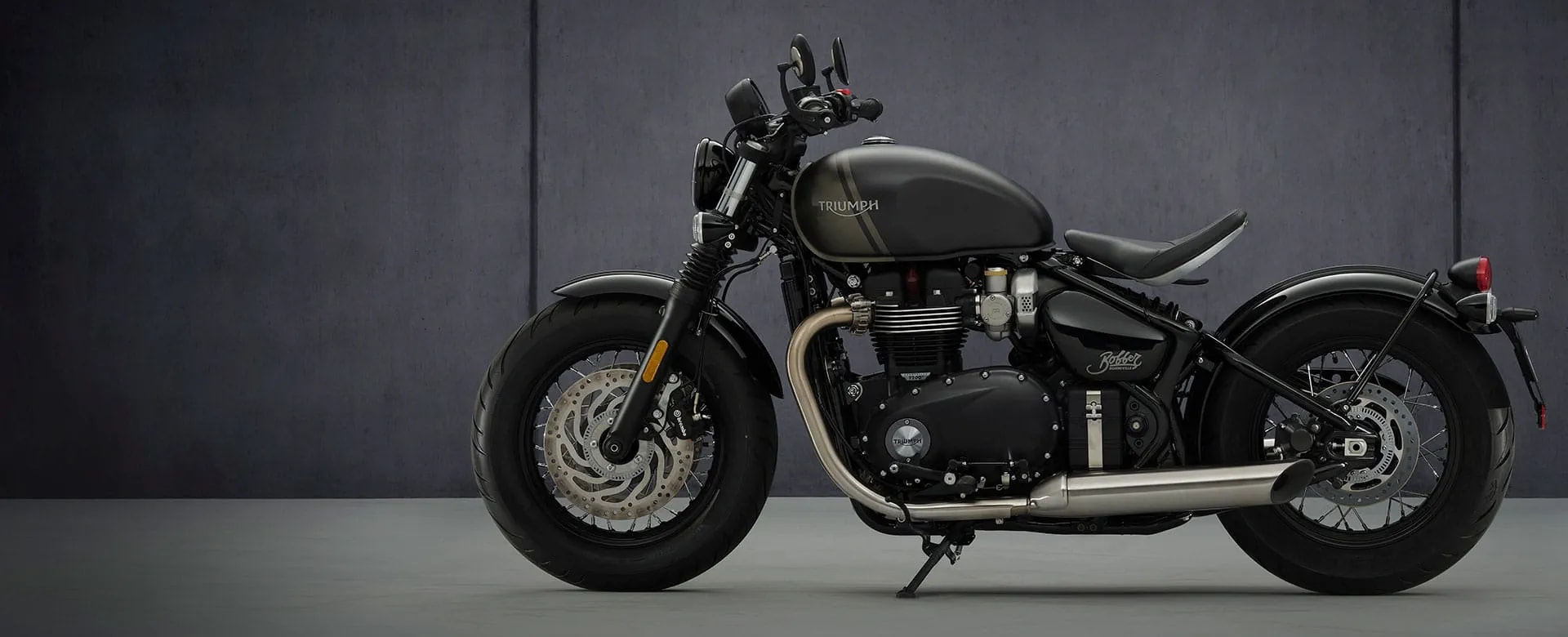 THRILLING PERFORMANCE
Critically acclaimed 1200cc High Torque twin engine with Bobber tune, now even more responsive and Euro 5 compliant.
BEAUTIFULLY REFINED
The Bobber's ride is enhanced by twin Brembo front brakes and discs, Showa forks, 12L tank and 16'' front wheel.
ENHANCED TECHNOLOGY
Full-LED headlight with DRL and single button cruise control adds to the Bobber's incredible level of specification.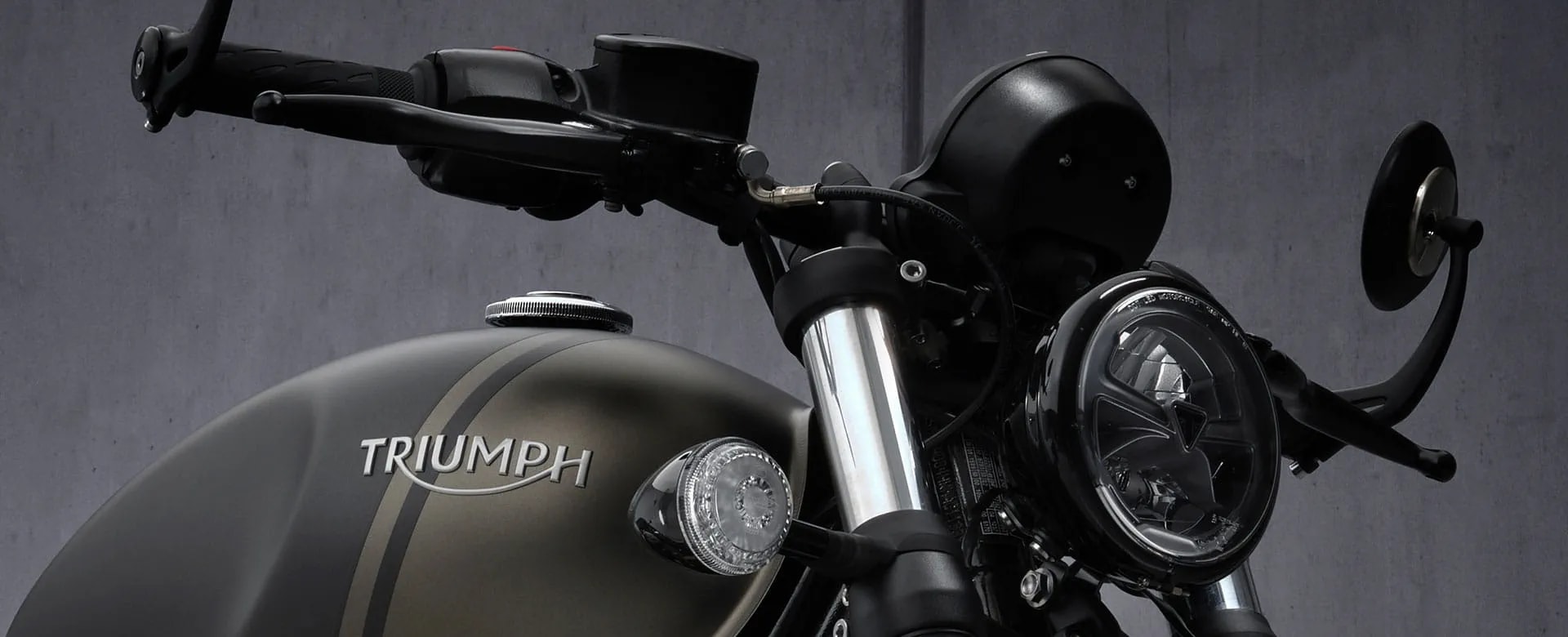 AUTHENTIC, IMPOSING AND POISED
Peerlessly authentic with stunning features and finish, now with an even more muscular poise and blacked out style.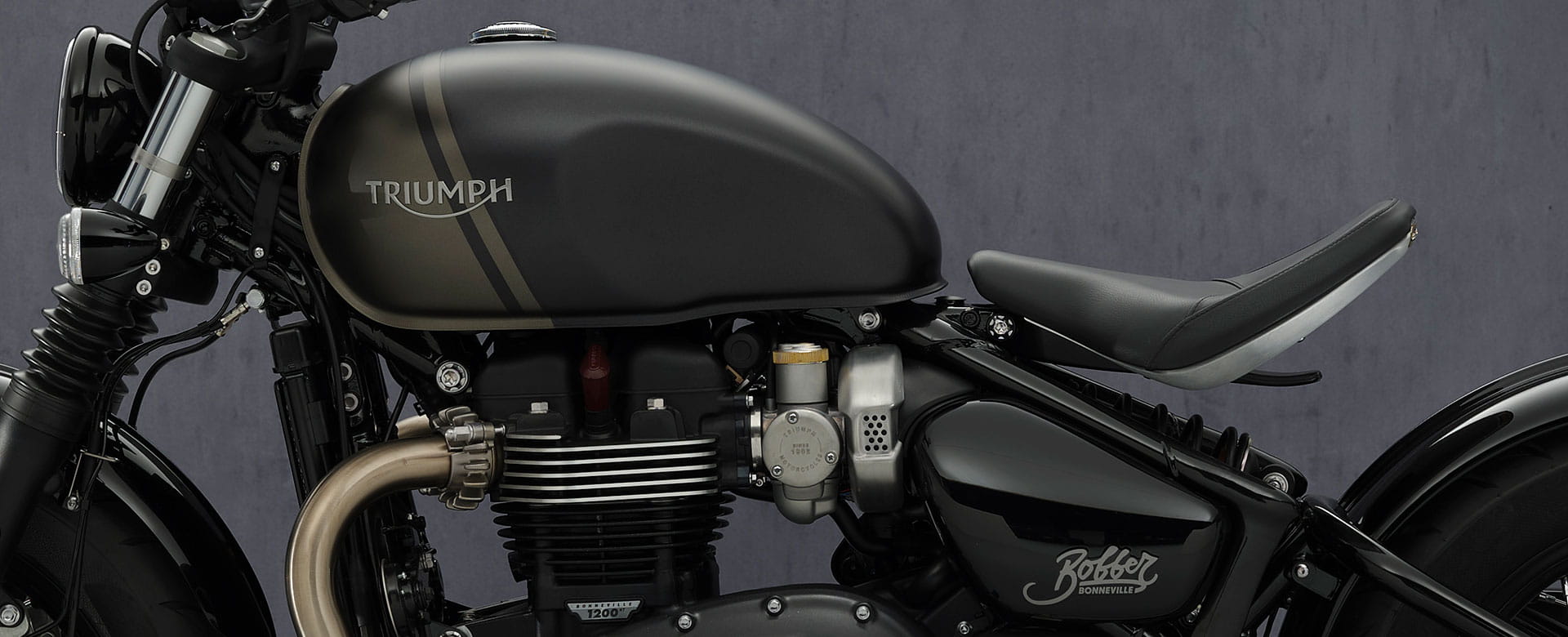 THE BONNEVILLE BOBBER IN NUMBERS
BOBBER HOT ROD SOUND
Marvel in the throaty, rich and raw soundtrack from the Bobber's slash cut twin exhausts.
Turn up the volume and press the button
Turn up the volume and press the button
BONNEVILLE BOBBER PLAYLIST
Features and Benefits
Everything you need to know about the Bonneville Bobber.
BONNEVILLE 2021 LIVE LAUNCH
A stunning generation of these legendary British motorcycle icons, beautifully evolved with even more performance, capability, character and style.
BONNEVILLE 2021
With a direct bloodline to the very first 1959 landmark Triumph Bonneville, the updated 2021 Bonneville family encompasses the legendary spectrum of modern classic motorcycle icons from the original timeless T100 and T120 to the custom inspired Street Twin, to the authentic cafe racer Thruxton RS and laid back custom cruiser Bonneville Speedmaster and Bobber.
BONNEVILLE BOBBER CHROME EDITION
Muscular, thrilling and beautifully evolved, the award-winning Bobber is now available in a unique and distinctive hand-detailed Chrome Edition for one year only.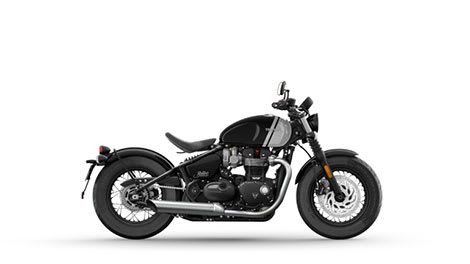 TEST RIDE THE BONNEVILLE BOBBER