Adventure

State-of-the-art adventure motorcycles with thrilling signature triple engines, innovative progressive technology and equipment, commanding rider ergonomics, and agile neutral handling, all built to take you everywhere with style, comfort and control.
THE ULTIMATE ADVENTURE MOTORCYCLE RANGE

Open up a world of adventure, with motorbikes built to go the distance.
Triumph Tigers are the ultimate adventure motorcycle range that allows you to experience every moment.
However long the ride, however epic the journey, our breed of Tigers are ready to go anywhere and take on anything.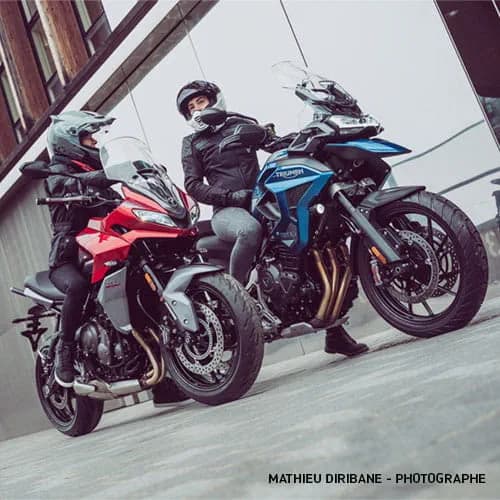 Every bike in the Tiger family is born with the true spirit of adventure. It's been in our bloodline ever since the very first Triumph Tigers won three gold medals in the 1936 International Six Days Trial, and this started the first chapter of the world's longest-running adventure motorbike story.
With their trademark agile handling, commanding riding position, purposeful silhouette and premium equipment specification, every Tiger delivers the highest standard of style, comfort and control.
NEW TIGER 900 RANGE
WHICH ONE WILL YOU CHOOSE?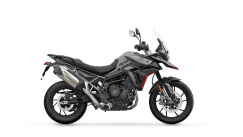 NEW TIGER 900 GT
Price From £12,195.00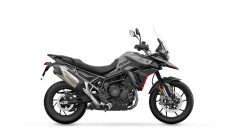 NEW TIGER 900 GT PRO
Price From £13,895.00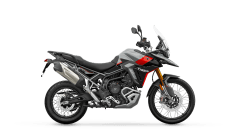 NEW TIGER 900 RALLY PRO
Price From £14,495.00
TIGER 1200 GT RANGE
The ultimate road-focussed adventure line-up, with transcontinental touring capability and comfort.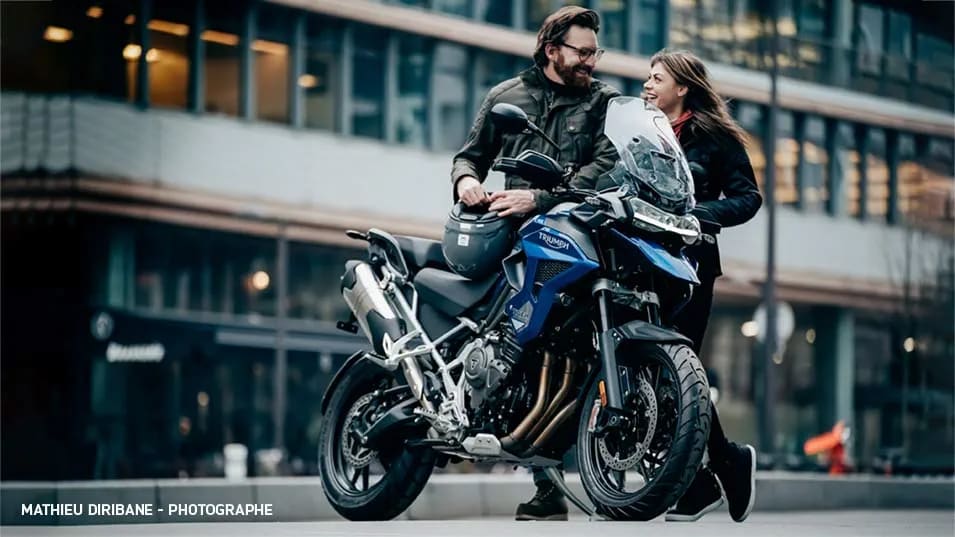 TIGER 1200 RALLY RANGE
Even more off-road attitude and capability, from the ultimate all-terrain adventure line-up.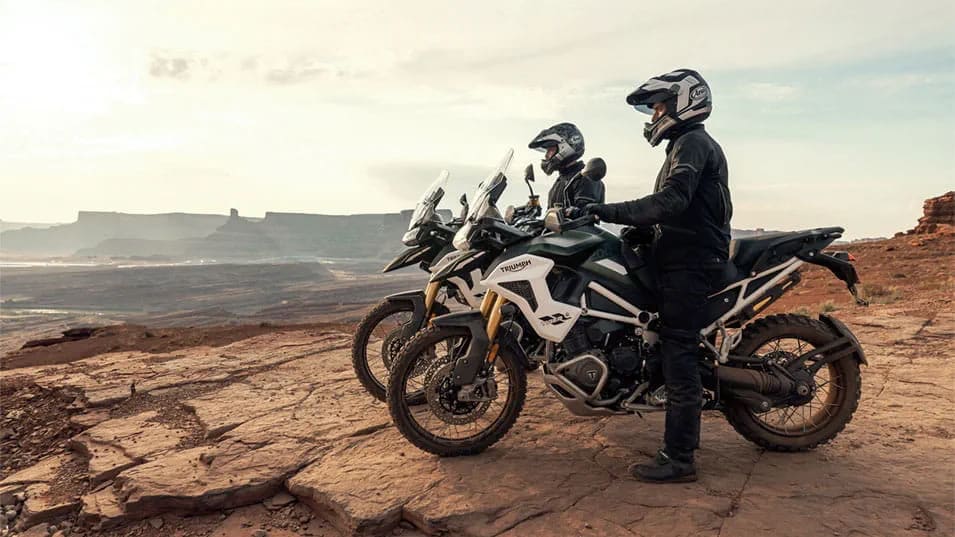 TIGER SPORT 660
An incredible all-rounder with triple performance, incredible comfort, capability and versatility, and the lowest cost of ownership in the category.
Price From £8,945.00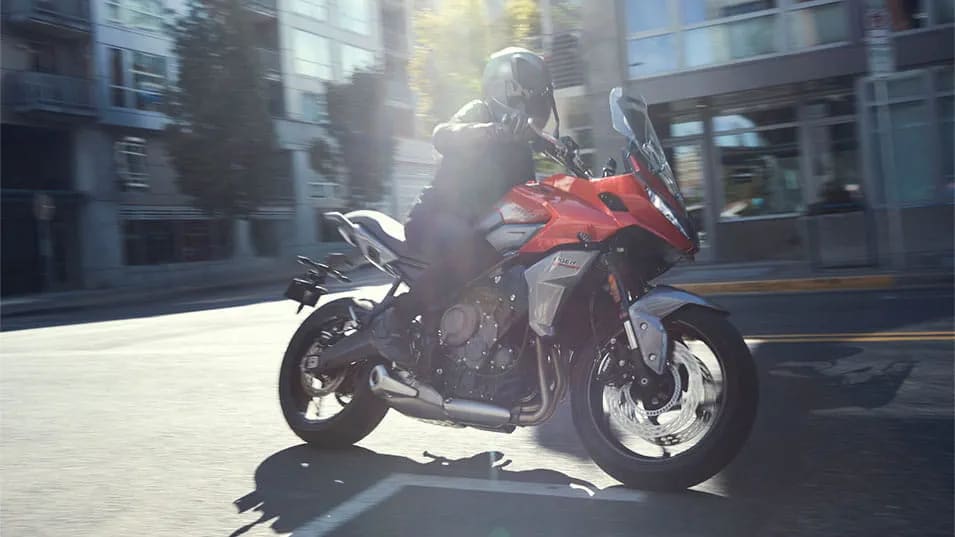 TIGER 900 GT
Built specifically for road-going adventure, comfort and capability, the Tiger 900 GT range has all the performance, rider-focused equipment and technology to approach every ride in confidence.
Price From £12,195.00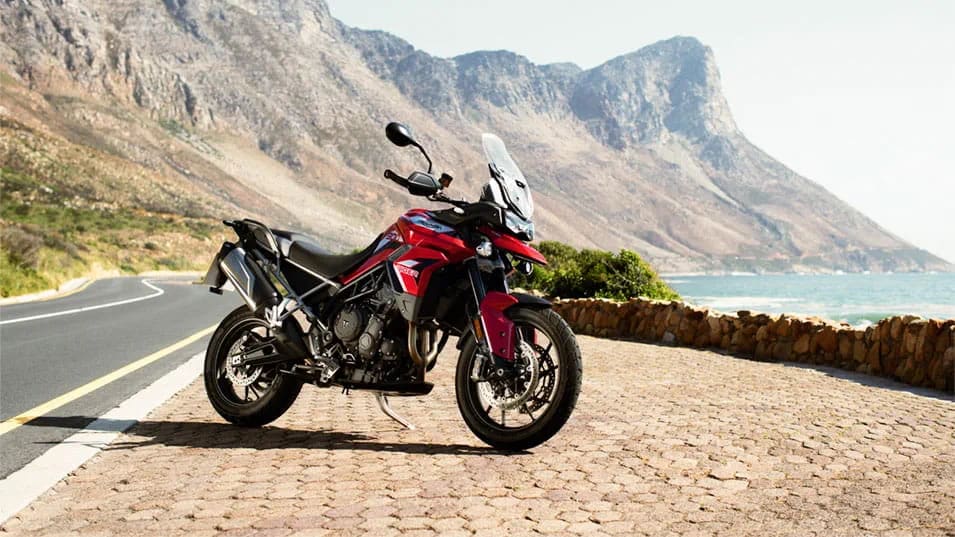 TIGER 900 RALLY
An exciting Tiger range designed for maximum off-road adventure and all-day riding capability, control and comfort, courtesy of the greatest ever triple engine performance and specification.
Price From £12,795.00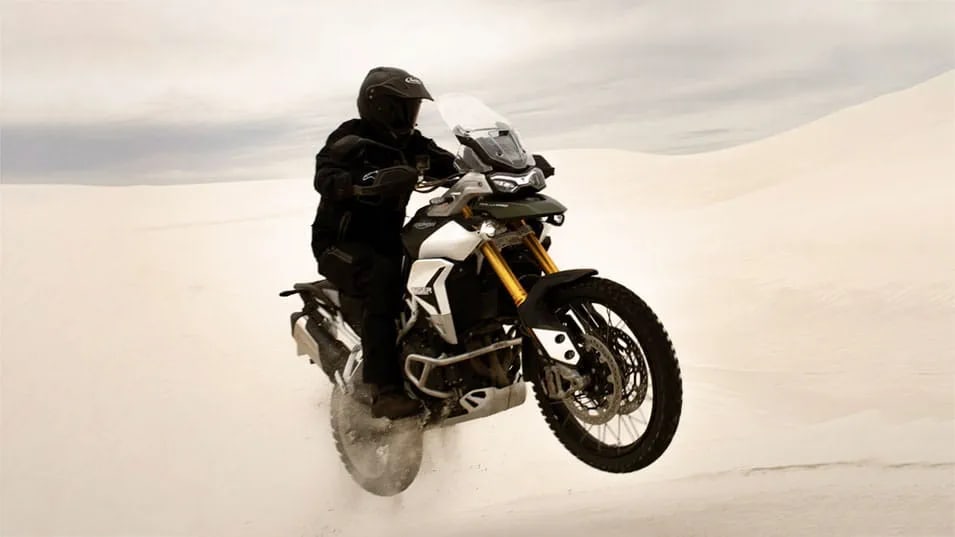 TIGER 1200
Triumph Tiger 1200: the world-beating all-roads adventure bike, perfected by you…