MONSTER ENERGY TRIUMPH RACING RIDERS REVEALED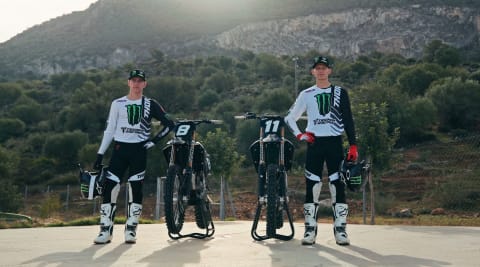 MIKKEL HAARUP AND CAMDEN MCLELLAN JOIN MONSTER ENERGY TRIUMPH RACING FOR 2024
Talented duo will lead the team into FIM MX2 Motocross World Championship competition.
Monster Energy Triumph Racing is excited to reveal its MX2 racers for 2024 – Mikkel Haarup and Camden McLellan. In what will be the highly anticipated first year of FIM MX2 Motocross World Championship competition for Monster Energy Triumph Racing, both Mikkel and Camden bring experience, talent, and a clear focus to ensure a successful season in 2024.
A respected racer and podium finisher in the FIM MX2 Motocross World Championship over many years, Haarup's standout season came in 2022 when he placed seventh overall in the final MX2 standings. The Dane completed the 18-round series just two points adrift of sixth thanks to consistent results with frequent trips to the podium underlining his outright speed. Mikkel's performances throughout this year ultimately caught the attention of Monster Energy Triumph Racing Team Manager, Vincent Bereni.
Monster Energy Triumph Racing
Joining Mikkel under the Monster Energy Triumph Racing awning is up-and-coming racer, Camden McLellan. After placing fourth in the 2022 EMX250 European Championship, the 19-year-old stepped up to the highly competitive MX2 Motocross World Championship for 2023. However, frustratingly, an early season injury ruled him out of competition until round seven. Once the South African returned to action though, he soon established himself as a regular threat to the top-five. Racing to a career-best fifth overall at the MXGP of Sweden in August, Camden would maintain his speed and consistency to ultimately place 13th in the final standings.
Following the unveiling of the Monster Energy Triumph Racing MX2 race bike at the FIM Motocross of Nations, Mikkel began testing with the team in Spain at a variety of different tracks and was joined by Camden in early November. Initial feedback is incredibly positive with both riders, together with Monster Energy Triumph Racing, fully focused on the 2024 MX2 Motocross World Championship, which begins with the MXGP of Patagonia-Argentina on March 10.
MIKKEL HAARUP:
"To get the opportunity to be a part of a factory team like Monster Energy Triumph Racing doesn't come around very often. I'm extremely proud to be joining Triumph for the 2024 season and it means a great deal to me. We have all the right people in place within this team and the support from everyone involved has been amazing. I am looking forward to showing what this new bike can do during 2024 and I can't wait to start racing!"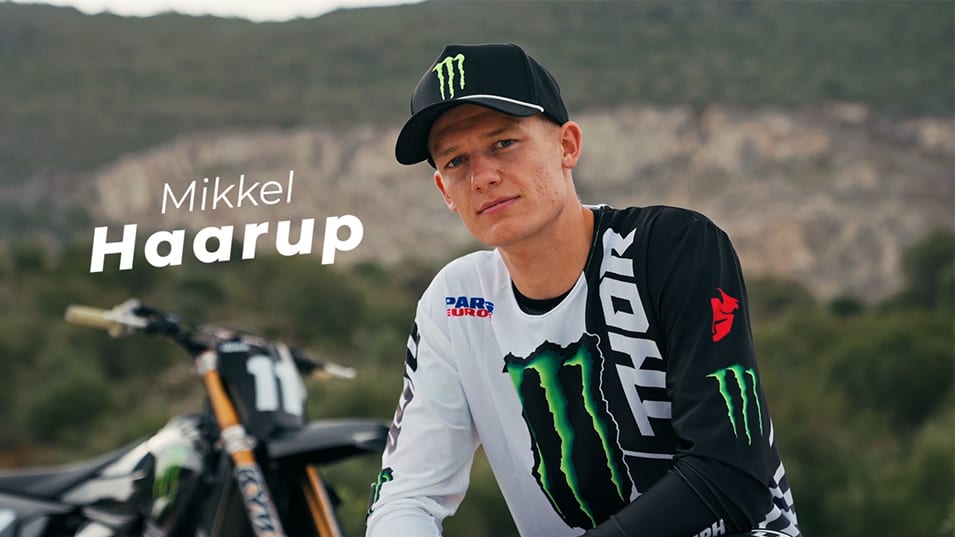 CAMDEN MCLELLAN:
"I'm honoured to be one of two riders to get the opportunity to join this team and become part of its history. It's been a long wait for everyone to see the bike in action and I really believe that Triumph took every second behind the scenes to build a race winning bike; I really believe that's what they have delivered, and I can't wait to get behind the gate on the new machine!"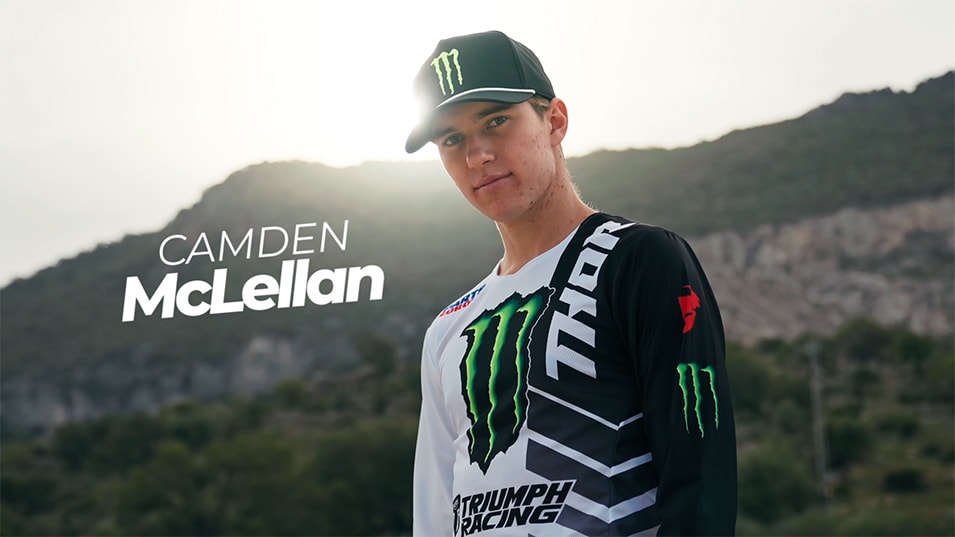 "My first impressions of the bike and team is hard to put into words. I've really been blown away by both the performance of the bike and the insane work ethic and intent of the whole crew. We've just started testing and already I'm more than comfortable on the bike and it's only going to get better as we continue to fine tune things. My goal next year is to go out and be a title contender, but I don't want to get too ahead of myself. I just need to focus on improving and getting fitter, stronger, and faster throughout the winter and by round one next year I can have a more realistic expectation."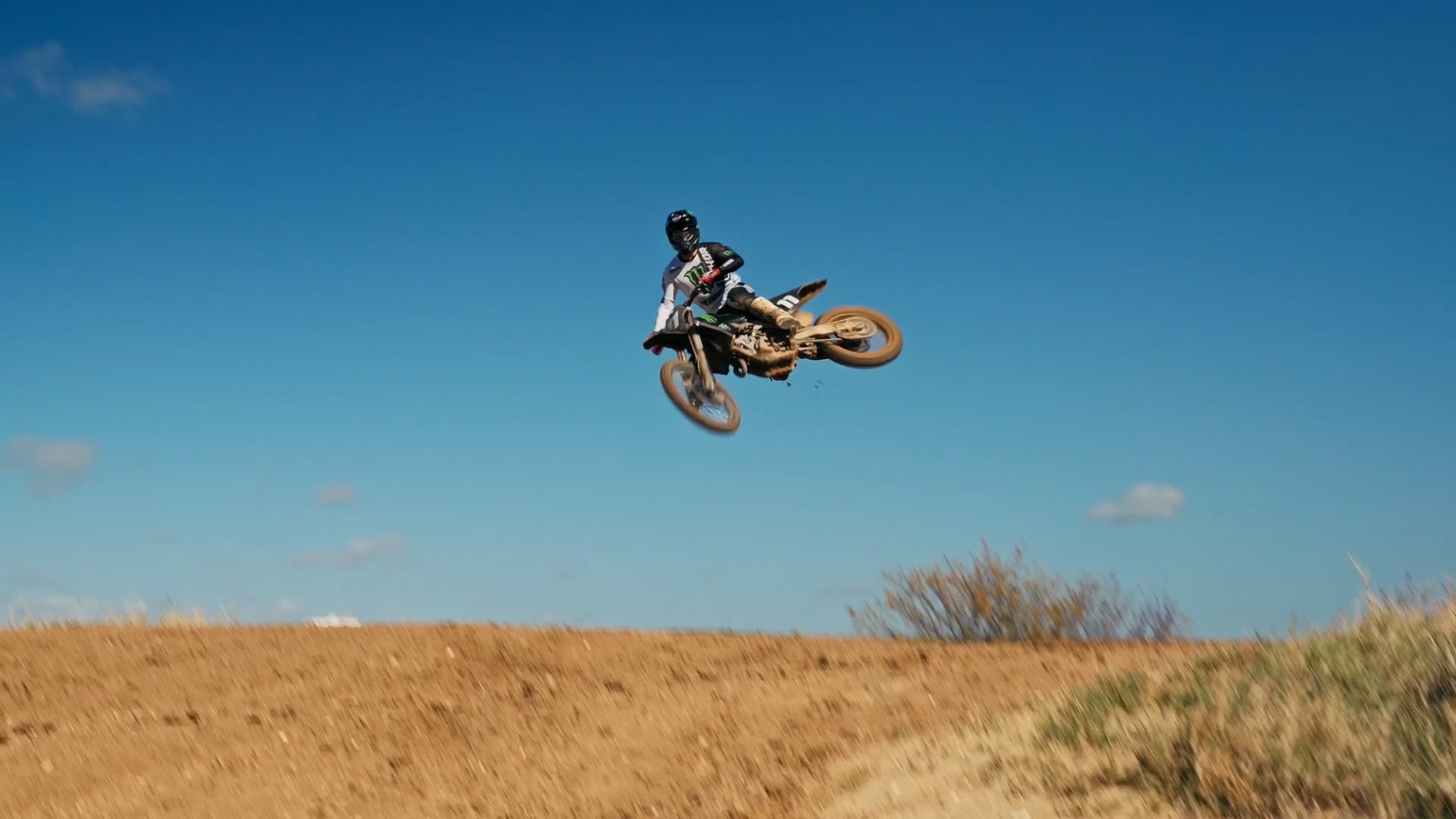 Vincent Bereni, Monster Energy Triumph Racing Team Manager said: "We are excited to welcome Mikkel and Camden to the Monster Energy Triumph Racing team. Together, we will begin a historic season competing with Triumph in the FIM Motocross World Championship. Our testing programme began right after the Motocross of Nations, and we will continue our race machine development throughout the winter.
"Mikkel is a very experienced rider in the MX2 class and this is very important to Triumph. He has already shown impressive speed and skill on the bike, and with his motivation, combined with our team's work ethic and experience, we will work hard to achieve our goals. As for Camden, he not only impressed us during the 2023 season, but I feel like the whole paddock was impressed by his speed and consistency. We are very fortunate and very excited to have Camden on the team and I strongly believe that we can take his ability to the next level in 2024. For now, we will continue testing in readiness for the new season and we can't wait to get things underway in Argentina."
Ian Kimber, Head of Off-Road Programmes, Triumph Motorcycles added: "Signing Mikkel and Camden as the first riders to the Monster Energy Triumph Racing MX2 programme marks a new chapter in Triumph's rich racing history. Together, with the efforts of the rest of the team led by Vincent, both riders will ensure that we have the best chance of showing the world what our new 250cc motocross bike is capable of. Mikkel and Camden have settled into the team very well, showcasing their excellent work ethic and ability, while quickly getting to grips with the new bike to give valuable feedback during our initial winter tests. Both riders have demonstrated they have the talent and outright speed, and we are excited to see them be the first Monster Energy Triumph Racing riders to line up on the MX2 World Championship gate in 2024."