Factory Extended Warranty
A convenient safeguard against unexpected motorcycle repairs.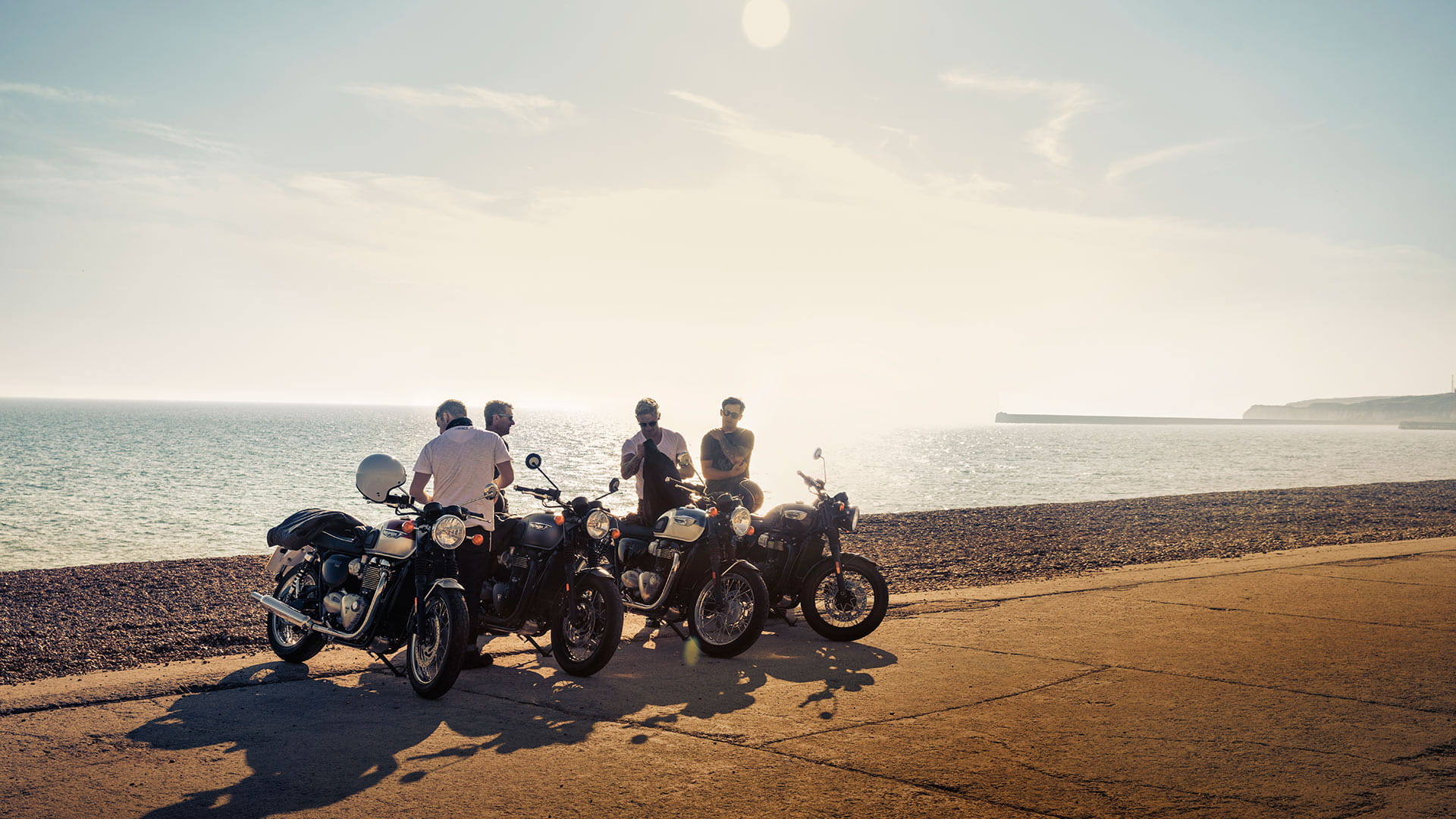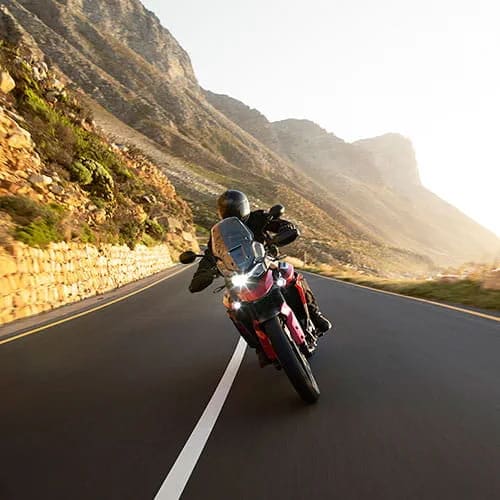 Triumph Factory Extended Warranty
All Triumph motorbikes undergo a rigorous process of design, engineering and testing to achieve a superior level of reliability, safety and performance. In the unlikely event of something happening to your bike, the Triumph Factory Extended Warranty gives you peace of mind and reassurance with a 1 or 2 year extension of the factory warranty. The Triumph Factory Extended Warranty needs to be purchased within 18 months from the date of first registration.
Contact your Triumph Dealer to purchase Triumph Factory Extended Warranty.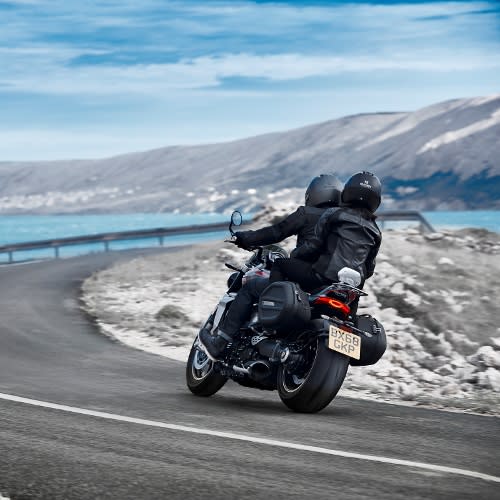 ADD A FURTHER 1 OR 2 YEARS' GENUINE TRIUMPH REASSURANCE

Extension of the Triumph factory 2 year warranty

Continuation of factory cover

Choose from 1 or 2 years add on

Cover stays with bike on resale

Valid throughout Europe
SIMPLICITY, FLEXIBILITY, GENUINE VALUE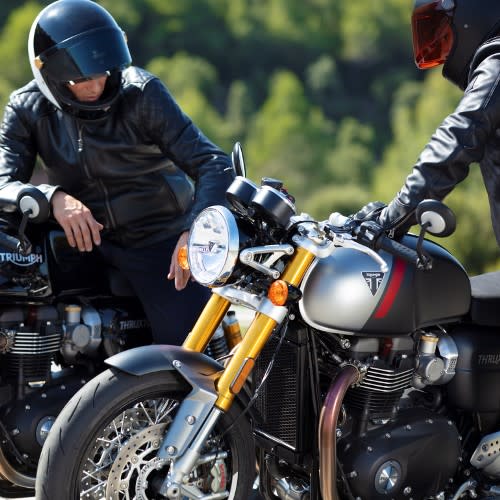 Flexibility
A Triumph Factory Extended Warranty offers exactly the same level of protection as your original Triumph Warranty*. It's fully valid throughout Europe and offers you the choice to extend your warranty by 1 or 2 years.
Additionally, cover is attached to the bike and not you. This means that it is fully transferable when you sell your bike and could help in maximising your bikes residual resale value.
*Subject to terms and conditions. Please download the PDF for more details.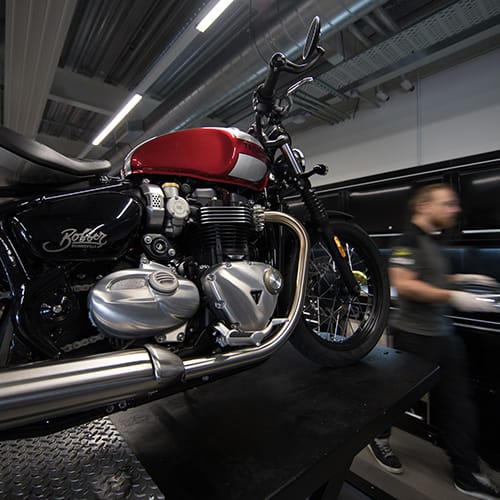 Triumph motorcycles and accessories are born from our dedicated teams of specialist engineers who strive for the best fit, quality and build for the customer. Our design engineers are riders too and only want the best for their ride. However in the unlikely event of something happening to your bike, you have the peace of mind that your Triumph Factory Extended Warranty will take care of it.