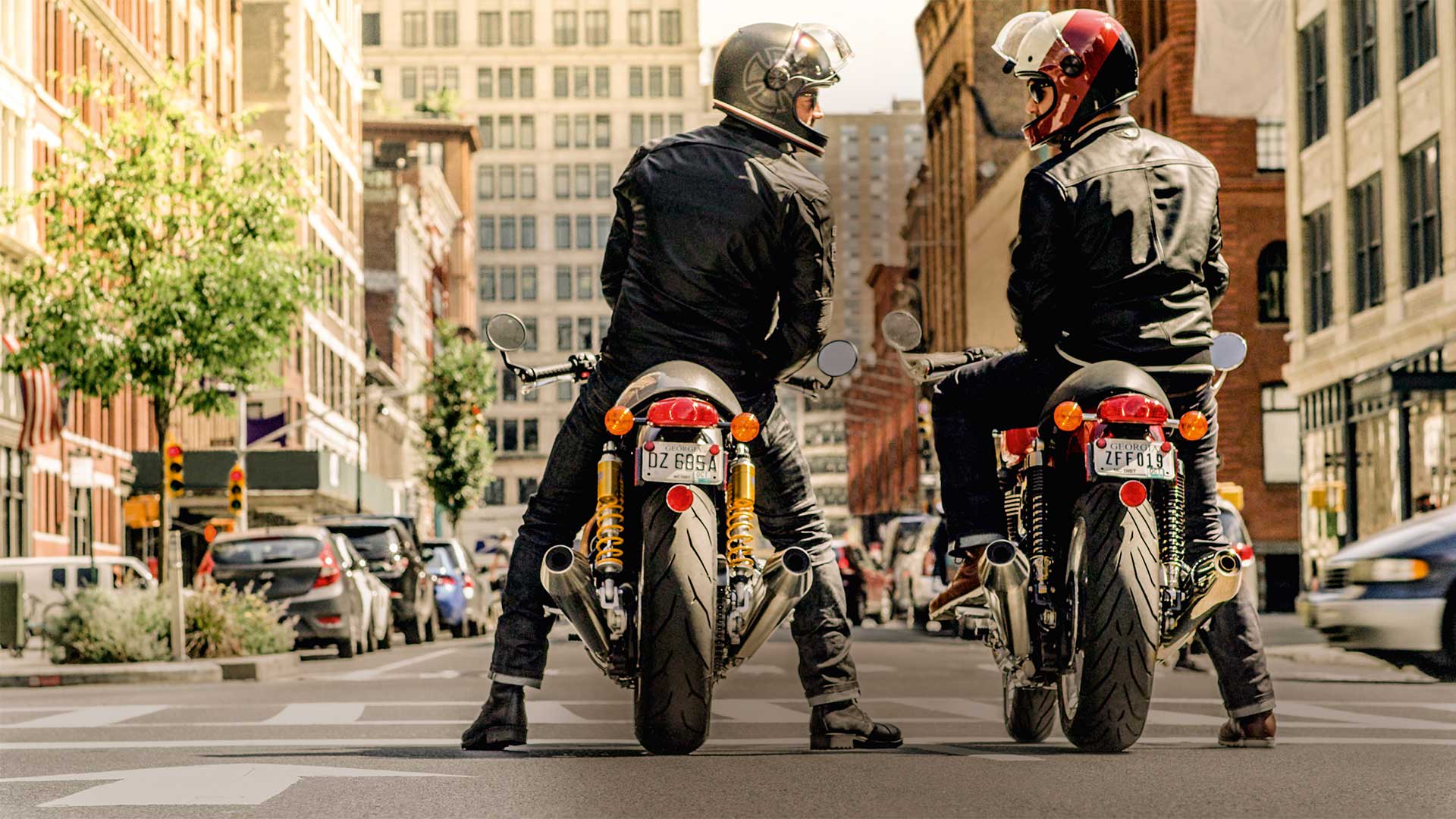 Triumph Assist is a breakdown assistance package developed by Triumph and the RAC which has been designed to give you peace of mind and help when you need it the most. Triumph Assist offers you the protection of RAC Breakdown Cover 24 hours a day, 365 days a year, wherever you need assistance when riding your Triumph in the UK and Europe.
All new Triumph motorcycles come with 24 months' cover for free. Purchase a new Tiger 1200 and you benefit from an additional 12 months of cover, offering a total of three years' roadside assistance in the UK and Europe as standard.
Your first year of cover begins automatically on the date you purchase your new Triumph. Towards the end of the first year, you will be sent an activation code with simple instructions on how to continue your complimentary cover.
If you haven't received an activation code or need help activating your continued cover, please email [email protected] and provide your registration number.
Find out more about Triumph Assist below.
TRIUMPH ASSIST HELPLINE: 0330 159 0423
TRIUMPH ASSIST ROI HELPLINE: 1 800 535 005
TRIUMPH ASSIST EUROPEAN HELPLINE: +33 472 43 52 55
24 months Triumph Assist breakdown cover comes as standard when you buy a new Triumph and covers you for the following:
Roadside - we'll attend at the roadside anywhere in the UK to fix your motorcycle, as long as your over 1/4 of a mile from home. If your motorcycle cannot be fixed, it will be taken to the nearest authorised Triumph dealer for repair during their opening hours.
Recovery - if your bike can't be fixed we'll recover your motorcycle to any UK destination or Triumph dealer during their opening hours, or any other single address, as long as you're 1/4 mile away from home.
At Home - if you've broken down at home we'll come to the rescue. We'll fix it for you at home, and if your motorcycle cannot be fixed, we'll arrange for it to be taken to the nearest authorised Triumph dealer for repair
Europe - European Rescue is now included with Triumph Assist in 20 European countries. Your call will be handled by an English speaking incident manager and transport back to the UK will be provided if necessary.
If you have any queries relating to this cover, call Triumph Assist Customer Services on 0330 159 0423.
Whether you're touring the Black Forest or heading to the Pyrenees - Triumph Assist can keep you moving - or if your bike can't be fixed whilst you're away we'll arrange for you to get back to the UK.
Cover in 20 European countries
We'll fix your bike at the roadside or tow it to the nearest Triumph dealer or garage
We can help you cover the costs of accommodation, continuing your journey or even getting you and your pillion back to the UK
English-speaking incident managers on call 24/7
European Rescue cover is available in the following countries:
Andorra, Austria, Belgium, Denmark, Finland, France, Germany, Gibraltar, Italy, Liechtenstein, Luxembourg, Monaco, Netherlands, Norway, Portugal, Republic of Ireland, San Marino, Spain, Sweden, Switzerland
TERMS AND CONDITIONS
Lines open Mon-Fri 7am - 10pm, Sat 8am - 8pm, Sun 9am - 7pm, Bank Holidays 9am - 5pm.
0844 calls are charged between 1p and 13p per minute for landline customers. 03 numbers are mobile friendly and calls from the UK are charged at national call rates and are usually included in your inclusive minutes plan. Calls may be recorded and/or monitored.
Breakdown cover provided by RAC Motoring Services (Registered No 01424399) and RAC Insurance Ltd (Registered No 2355834). Registered in England; Registered Offices: RAC House, Brockhurst Crescent, Walsall WS5 4AW. Arranged, sold and administered by RAC Motoring Services who is authorised and regulated by the Financial Conduct Authority in respect of insurance mediation activities only. RAC Insurance Ltd is authorised by the Prudential Regulation Authority and regulated by the Financial Conduct Authority and the Prudential Regulation Authority.