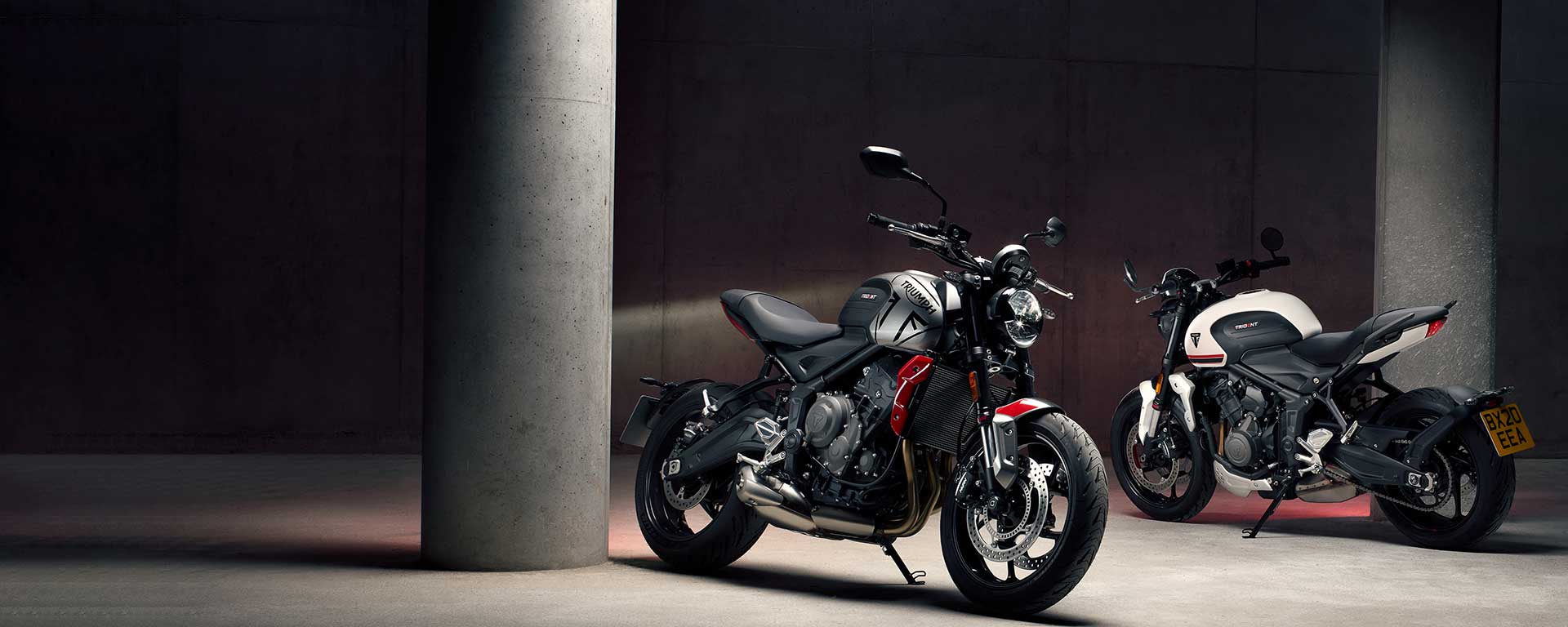 The Girl on a Bike
"Overall, it's a bike that inspires confidence, I feel comfortable and I've got a great big smile on my face. A huge part of riding is enjoying it, and I'm enjoying it."
Motobob
This bike is great - quote.
English Biker Dan
"It's an excellent contender in a competitive market, the triple engine sets it apart from the competition. It's clear to me that Triumph don't just want to compete in this sector, they want to dominate it."
44Teeth
"The more time I spend on it, the more time I think it was drastically unfair for Triumph to put this bike in the same category as the Z and the MT-07 etc. as it's so much better, it's ridiculous."
CONFIGURE YOUR TRIDENT 660
Choose everything – Competitively priced, sporty, stylish, thrilling and agile, the Trident 660 does it all - your Triple Powered Advantage awaits.
Price From £7,895.00