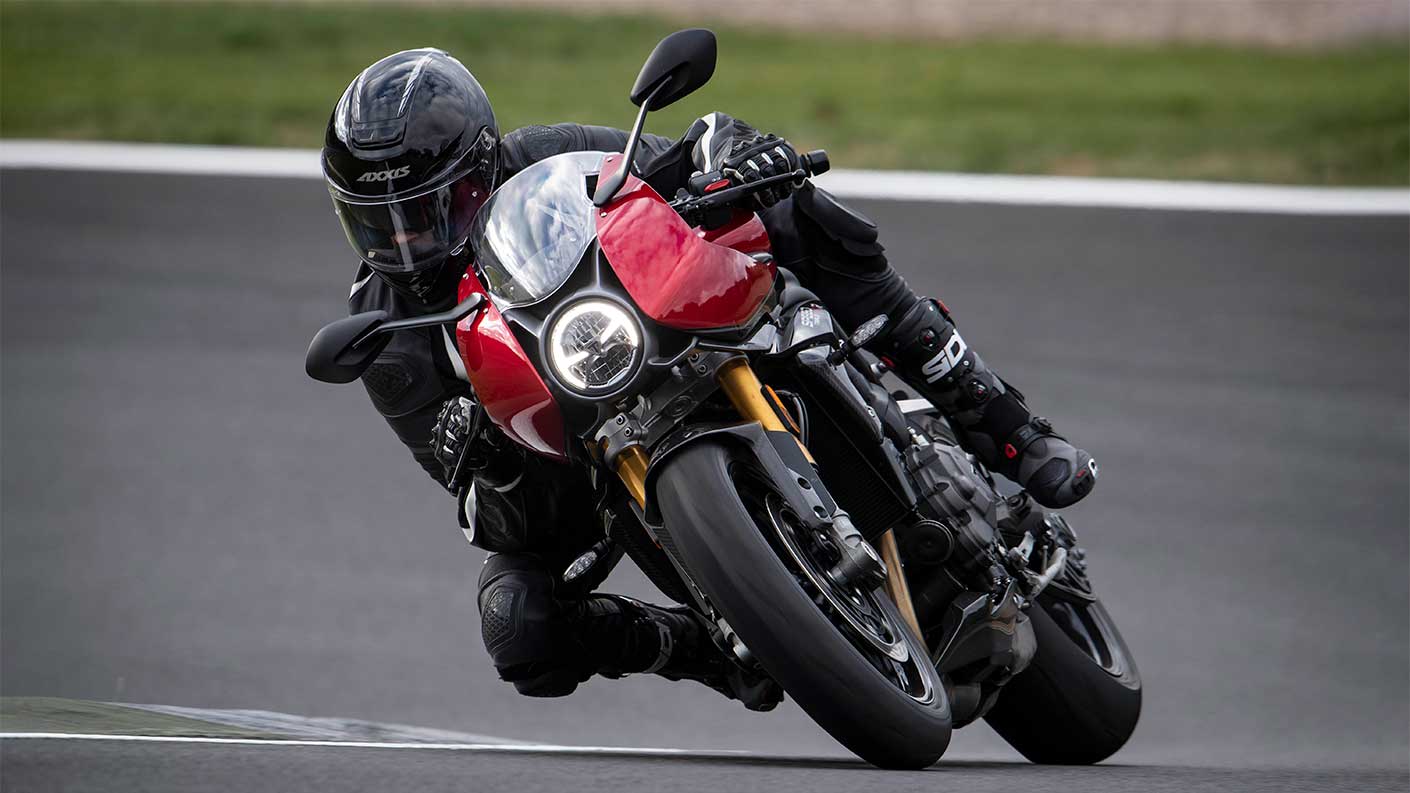 motorcyclenews.com
"It might appear to be a just Speed Triple 1200 RS roadster in a frock, but the RR is much more than that. Think of it more as a big-cube, three-cylinder superbike, created in Triumph's own inimitable style."
READ FULL REVIEW
Bennets
"A more appealing riding position of the RR paired with performance to get your endorphins quickstepping, the impressive electronics suite, easily operated TFT display and rider refinements, and an overall feel-good factor, not to mention the looks..."
READ FULL REVIEW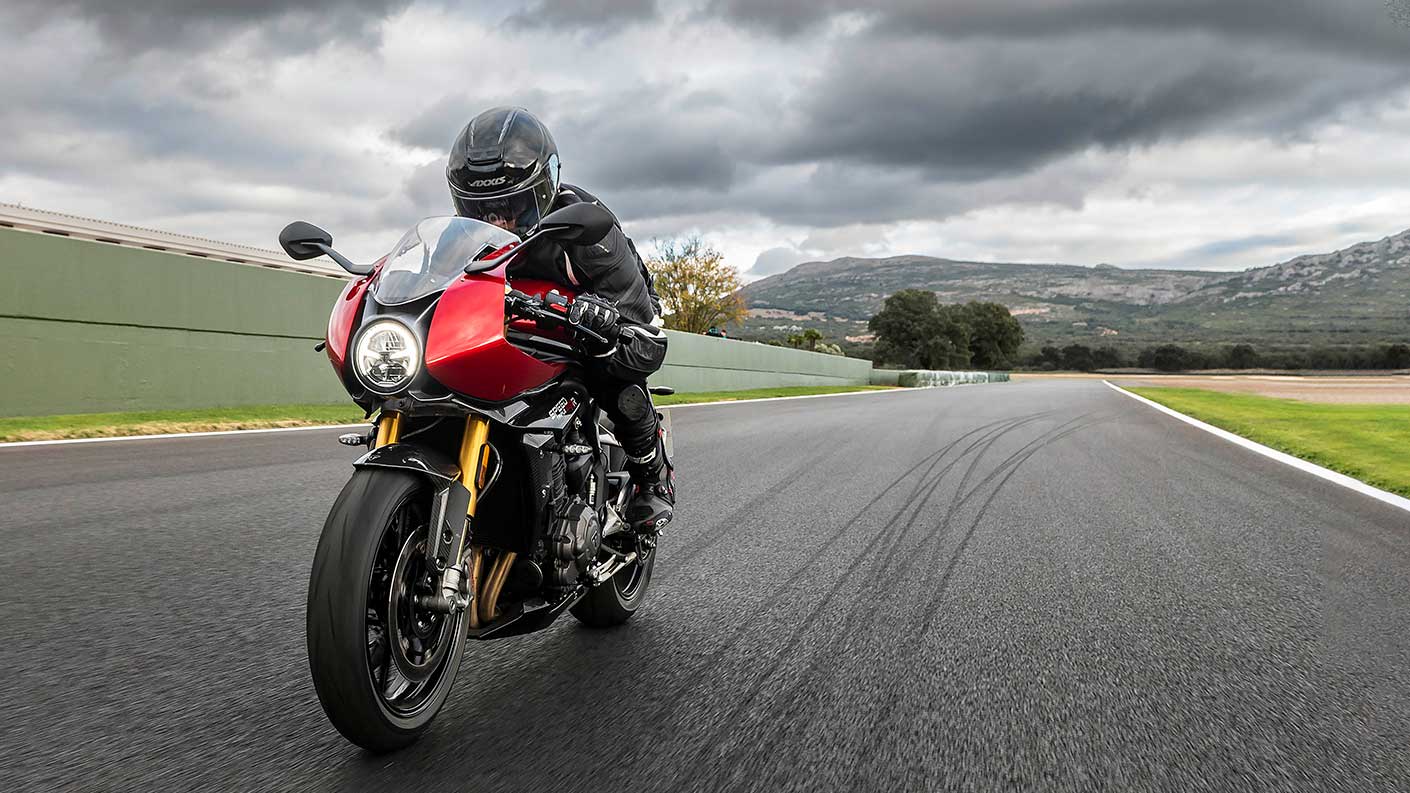 44teeth
"It does everything it's supposed to do, in a smooth, comfortable and refined way."
READ FULL REVIEW
Bike world
"A smooth, refined, well-finished bike that looks stunning, rides very very well."
Chad76media
"Loads of power, sophisticated suspension, riding modes and looks."
visordown - test ride and impressions
"They're going to walk out of showrooms."
SPEED TRIPLE 1200 RR
As stunning to look at as it is exhilarating to ride, with the highest specification ever.
Price From £17,950.00