GROUP VISITS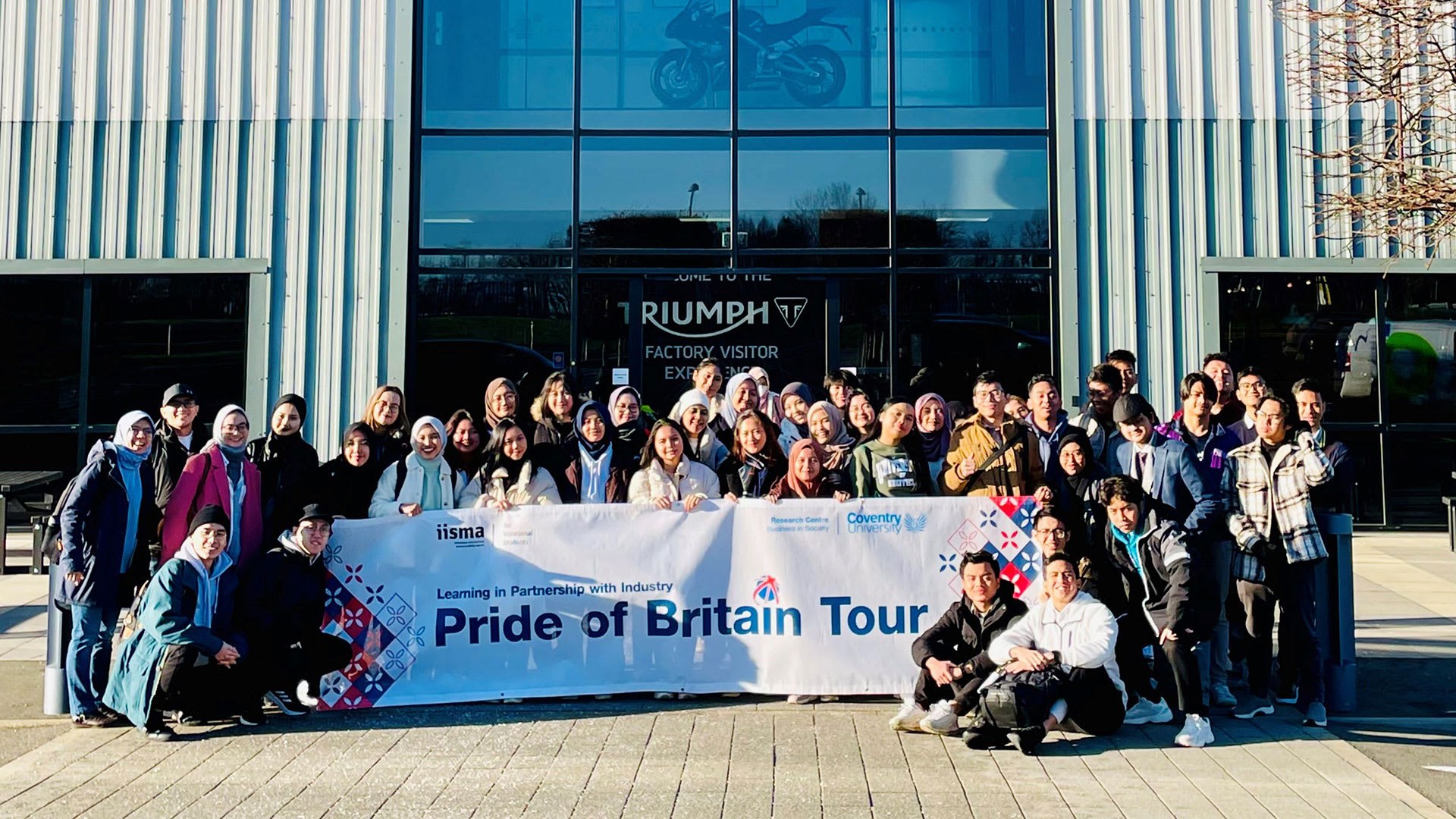 Our Factory Visitor Experience is ideal for Club outings, corporate events, educational and social groups of 15-60. Visits can be tailored to suit, with free onsite parking for both cars and coaches. We offer bespoke educational partnership packages with talks from out Triumph team, ideal for schools and universities.
Educational Visits
Taking young people out of the classroom and bringing them to the home of Triumph, to experience first-hand, our fully operational, world-class Headquarters.
You'll be shown our unique, immersive Factory Visitor Experience, and get up close to the history, structure, and performance of a world-renowned global business through our knowledgeable Brand Ambassadors.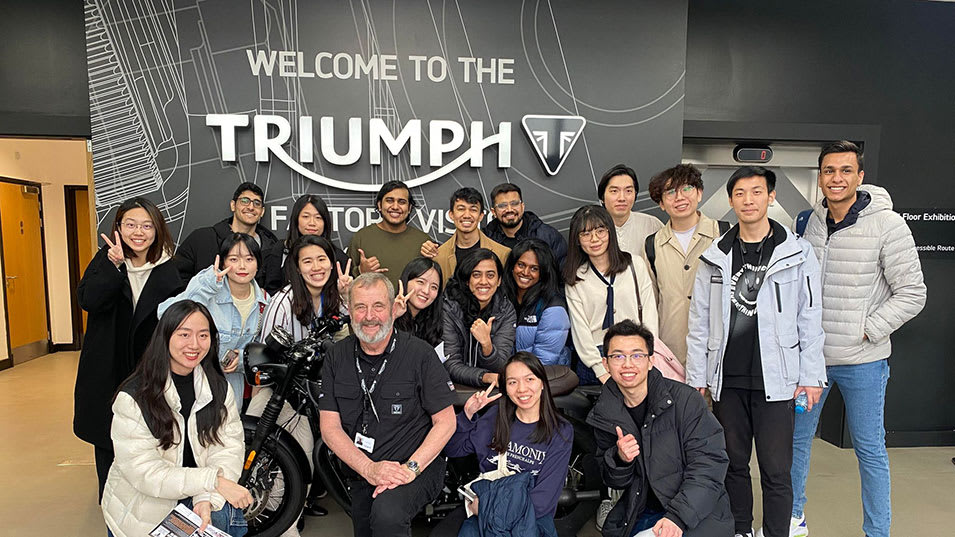 Groups & Clubs
We welcome all interest groups to our Factory Visitor Experience, whether 2 wheels or 4. Depending on group size, we can offer priority parking so that your group can be together.
You can also participate in one of our Factory Tours during your visit, which can be booked in advance.
Corporate Hire
Our facility makes the perfect venue for hosting corporate events.
With ample space for up to 50 people, onsite catering options, free parking and free WiFi, with the option to add-on one of our guided Factory Tours for the ultimate immersive experience.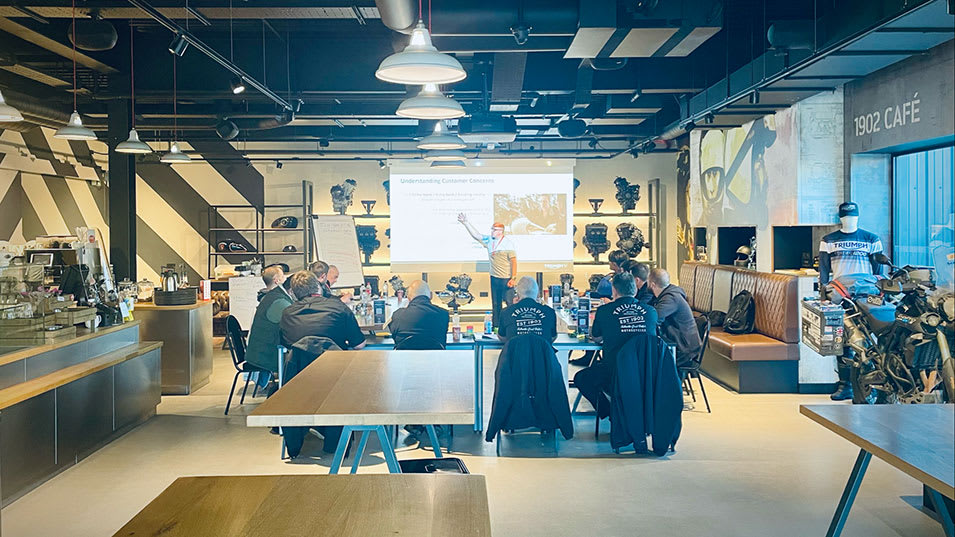 VISITOR INFORMATION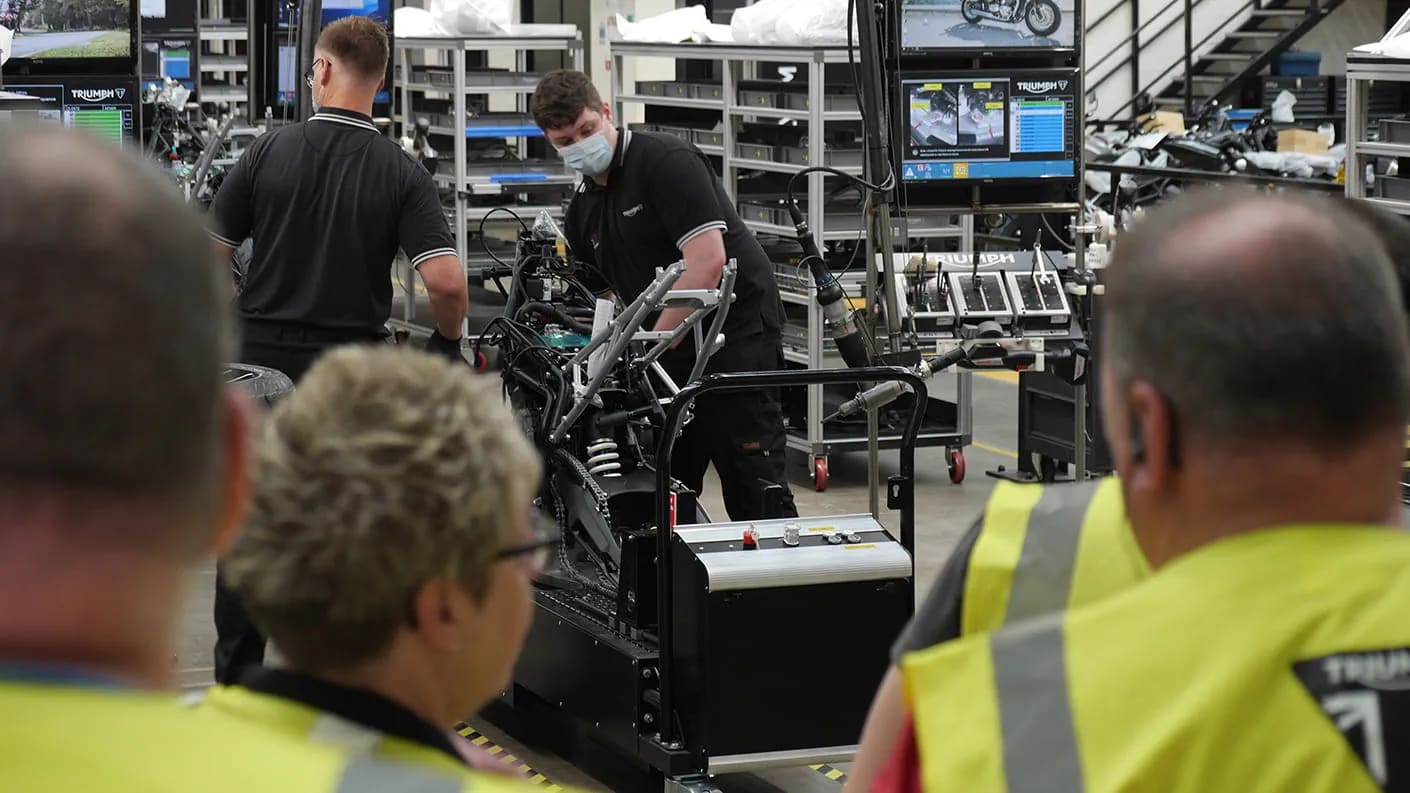 IMPORTANT INFORMATION
The Hinckley factory is a busy working manufacturing facility with many parts of the factory running at different times. This means that your experience will vary, and outside of peak production periods, Friday afternoons and weekends will feel much quieter.

Factory Tour tickets may be transferable with a minimum of 24 hours' notice; however, tour tickets are non-refundable.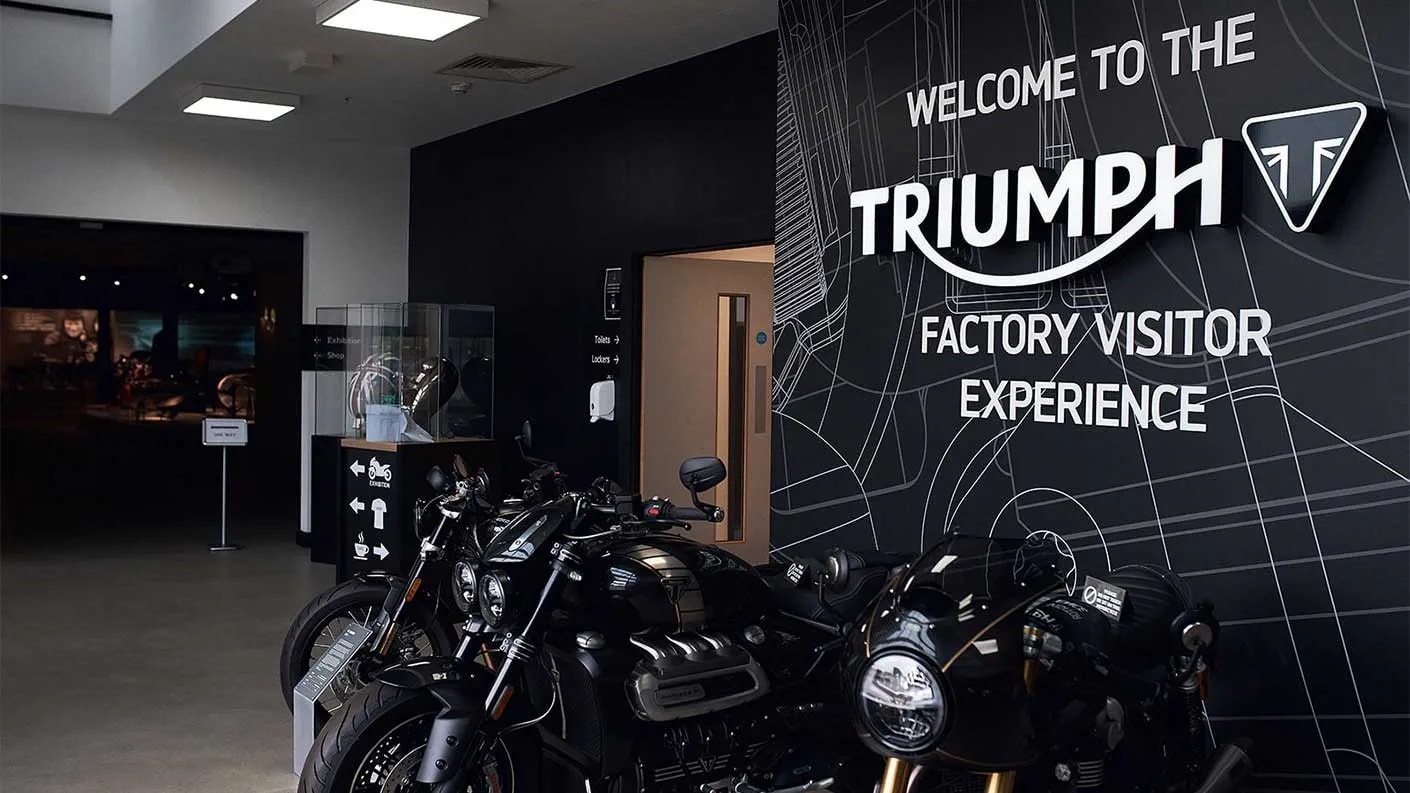 OUR POLICY
We do not recommend children under the age of 4 take the guided Factory Tour. We are a manufacturing facility and safety is our priority, therefore it is our policy that under 18's must be accompanied by a responsible full-paying adult at all times. We reserve the right to refuse entry to anyone whose behaviour may affect the safety and enjoyment of our staff and other guests.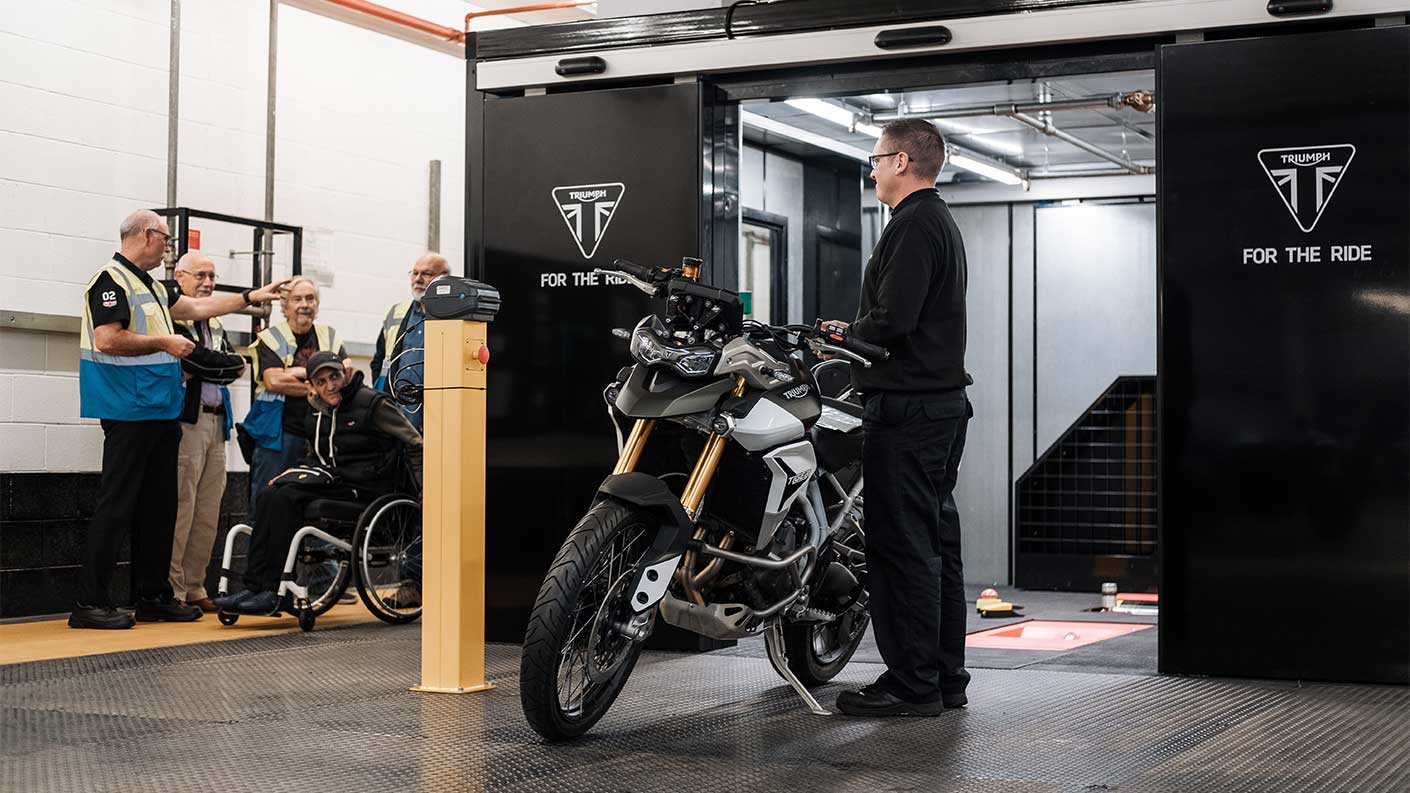 ACCESSIBILITY
We welcome disabled visitors, and the Triumph Visitor Experience Exhibit, Café, Gift Shop and Factory Tour are all fully accessible to wheelchair users. Please inform us in advance by calling 01455 453088 or by email if you are a wheelchair user or have any access requirements to allow us to accommodate your needs.

If you use a hearing aid, please note that a single ear radio headset is used on the tour.
EMAIL US
NMM OFFER
Booking a Triumph Factory Tour allows you to receive half-price admission to the National Motorcycle Museum. Proof of purchase is required to receive a discount at NMM so please keep your Triumph Factory Tour tickets to hand when booking.