CELEBRATING 20 YEARS OF THE ROCKET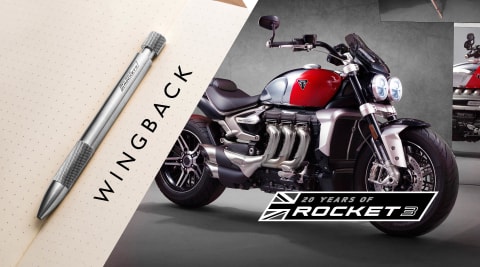 First unveiled in the USA in August 2003, ahead of the European launch at the International Motorcycle Show in Milan, Triumph's legendary Rocket III was a pure original, with more muscle, presence and torque than any of the competition.
Sold in the UK from the spring of 2004, it was awarded 'Machine of the Year' by Motorcycle News at the 2004 NEC Motorcycle show and soon became established as one of the most popular muscle cruisers on the market. With its massive 2,294cc triple engine, and muscular design, the Rocket was a true one of kind.
20 years on and the Rocket 3 continues to tear up the rule book, and is a firm favourite among riders who want the ultimate blend of power, torque style, and comfort.
With the world's largest production motorcycle engine at 2,500cc, the latest generation of Rocket 3's deliver 167 PS, and the highest torque of any production motorcycle with 221Nm @ 4,000 rpm.
Combining imposing muscular stance and magnificent style with the highest levels of technology and Triumph's class-leading handling, as well as all of the Rocket's world-renowned presence and all-day easy riding capability, the Rocket 3 R and GT are in a class of their own.
Currently available in range of colours, including a stunning custom-inspired chrome design. Striking, distinctive; and available for one year only.
To mark 20 years since the launch of the Rocket, and in celebration of the best of British engineering excellence and craftsmanship, all Rocket 3's purchased by the 31st of March 2024 will receive a limited edition "20 Years of Rocket" Wingback pen.
Made in England, hand turned from stainless steel and designed to last a lifetime, each Wingback pen is engraved with a dedicated 20 years of Rocket logo and personalized to your bike with accompanying stand engraved with your 17-digit VIN number. A truly unique and special gift to mark 20 years of Rocket 3, the ultimate muscle roadster.
ROCKET 3 GT
Astonishing performance and presence, with incredible comfort, laid-back riding attitude and effortless touring capability.
Price From £22,695.00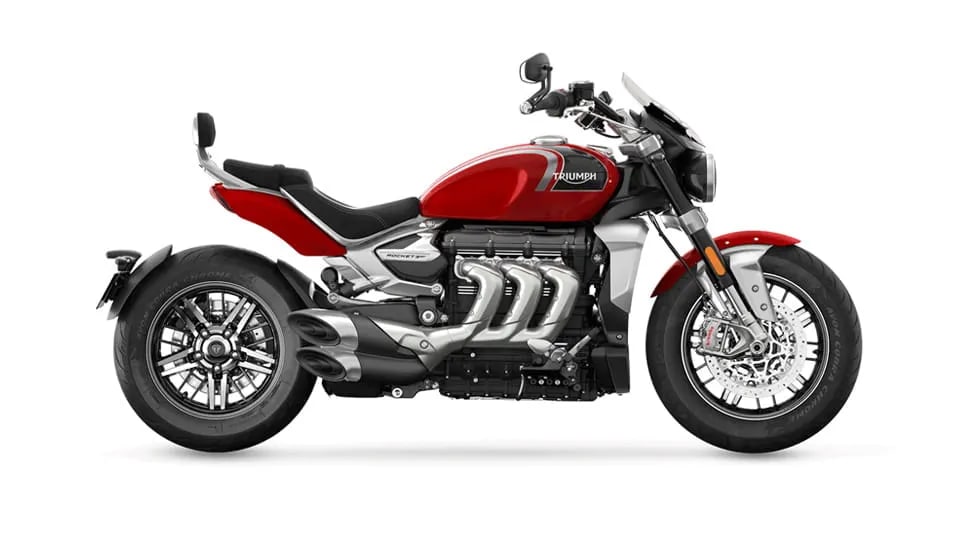 ROCKET 3 R
The ultimate muscle roadster, delivering instantaneous world-leading torque together with incredible control, comfort and capability.
Price From £21,995.00