When the temperature drops and the wind persists, the layers you choose to wear are just as important as the motorcycle you ride when it comes to staying warm and comfortable on the bike.
We know all too well, the first thing to get bitten by the cold are our extremities. This is why we've turned to Primaloft®, a specialist in advanced insulation technology, to provide our riders unrivalled warmth through the winter months.
Trusted by over 900 brands across the world, Primaloft® is used by athletes, militaries, and adventurers alike. In our mission to deliver high performance motorcycle clothing, incorporating Primaloft® brings leading insulation to our range of winter riding gloves, new for Autumn/Winter 2022.
What Is Primaloft®?
PrimaLoft® Gold insulation is the go-to choice for adventurers looking for protection in extreme conditions. Constructed with ultra-fine fibres woven together in layers to trap body heat to make this the most thermally-efficient synthetic insulation available, providing equal thermal efficiency to Goose Down with unmatched breathability to keep you ventilated.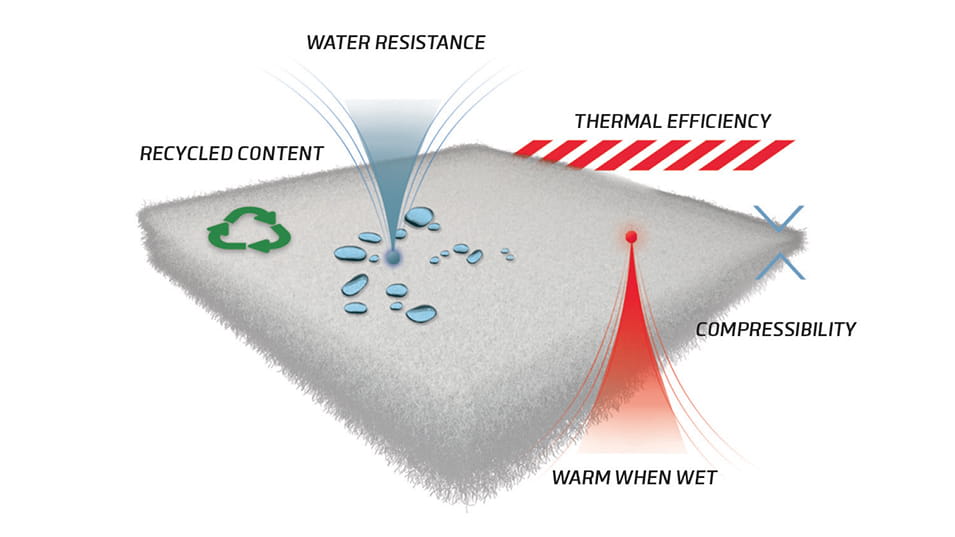 What really sets Primaloft® apart is its performance in wet weather. Unlike down, these synthetic fibres are inherently hydrophobic, meaning they'll repel water and retain their thermal properties to keep you warm, rather than absorb water and cause you to become colder. When it does stop raining, Primaloft® Gold insulation will also dry 4 times quicker than down to get you back up to a warm and comfortable temperature in no time at all.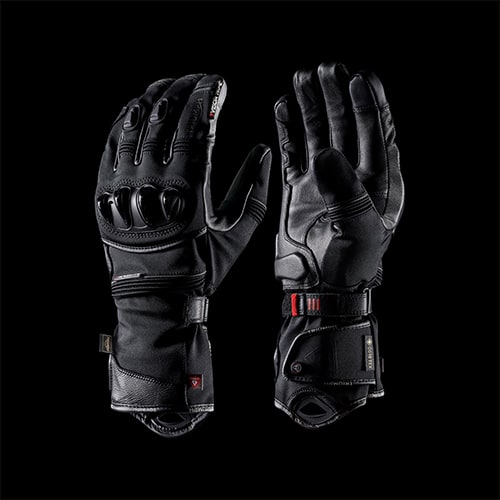 Simply the Best
At Triumph we are passionate about providing our riders with the best, so when we were looking at expanding our range of winter riding gloves, bringing in Primaloft® was a natural choice.
We strive to create premium motorcycle clothing, built to last and designed to enhance the riding experience. Primaloft® fits hand in hand with our own ethos and has been tried and tested by ice climbers, mountaineers and militaries, providing durable and uncompromising warmth all over the world. This means wherever you're riding, we'll be able to keep you warm, dry and comfortable.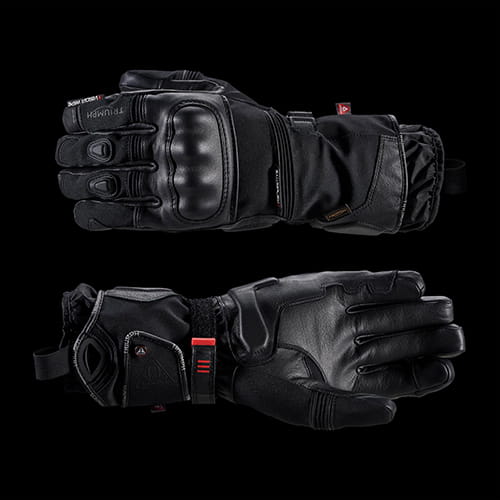 Why Choose Primaloft® Riderwear?
Unrivalled Warmth -

Primaloft® Gold offers the same thermal retention properties as Goose Down, making it the warmest synthetic insulation available.

Inherently Water Resistant -

Drying 4 times faster than down, Primaloft® fibres are inherently hydrophobic, so won't absorb water and will keep you warm even when wet.

Maximum Durability - The

woven construction of Primaloft® and layered design makes the fibres stronger and more secure. Unlike down, you can scrunch, stuff and stash Primaloft® products without the insulation migrating or clumping.

Enhanced Breathability - The nature of the Primaloft® fibres means it will wick away moisture and allow airflow, preventing you overheating and keeping you dry and well ventilated.
Discover Our New Primaloft® Gloves