Street Triple 765 MOTO2™ Edition
RACE POWERED
NAKED SPORTS
PERFECTION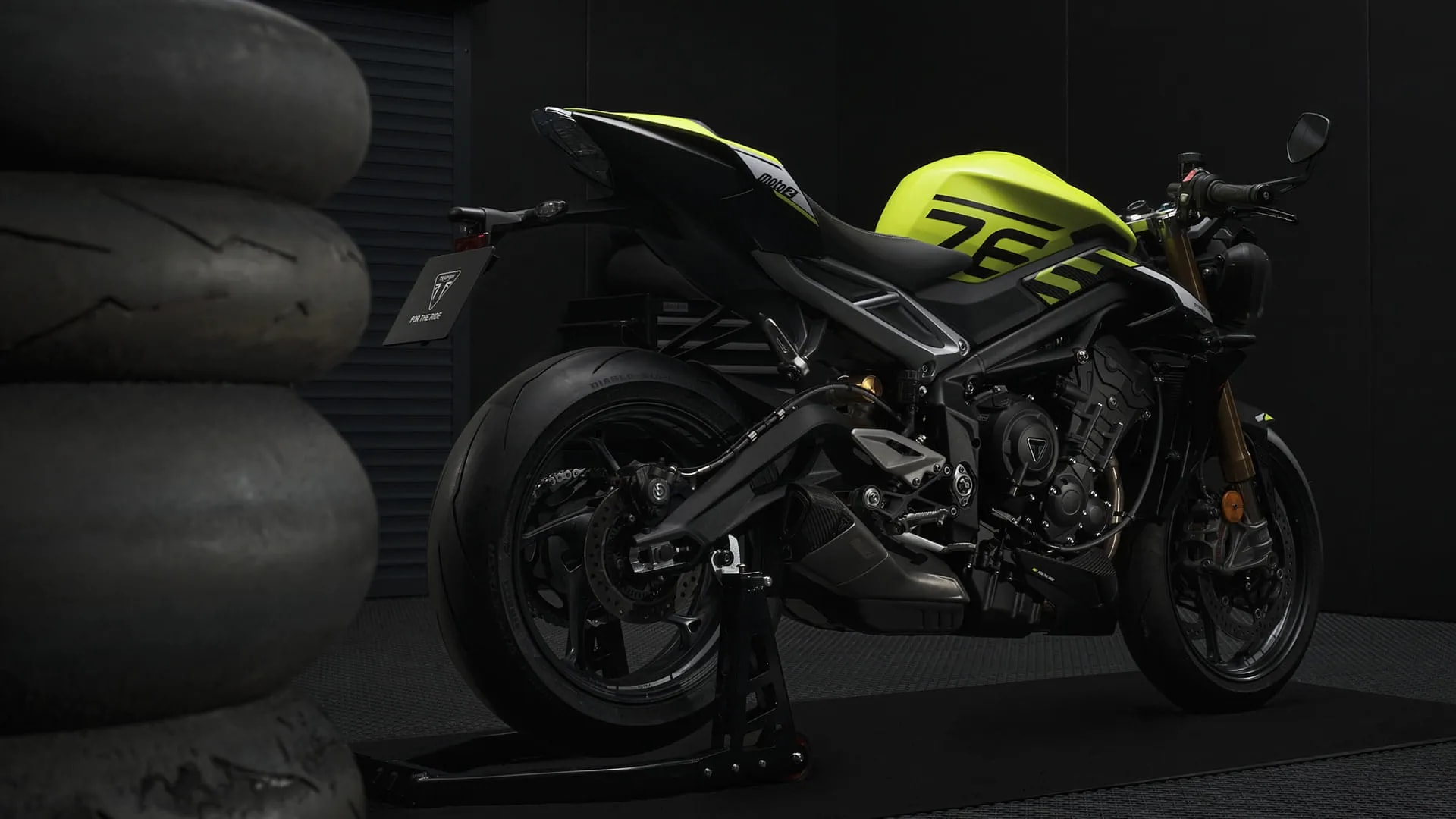 CLASS LEADING PERFORMANCE
Powered by Moto2™ race engine evolution, for the highest performance, highest specification and most agile Street Triple line-up ever.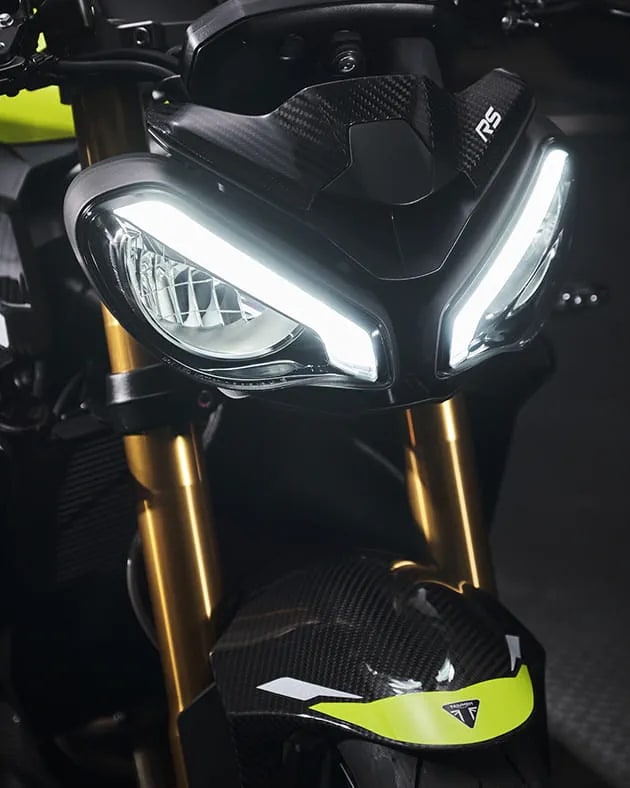 Pure naked attraction – on the road and on the track.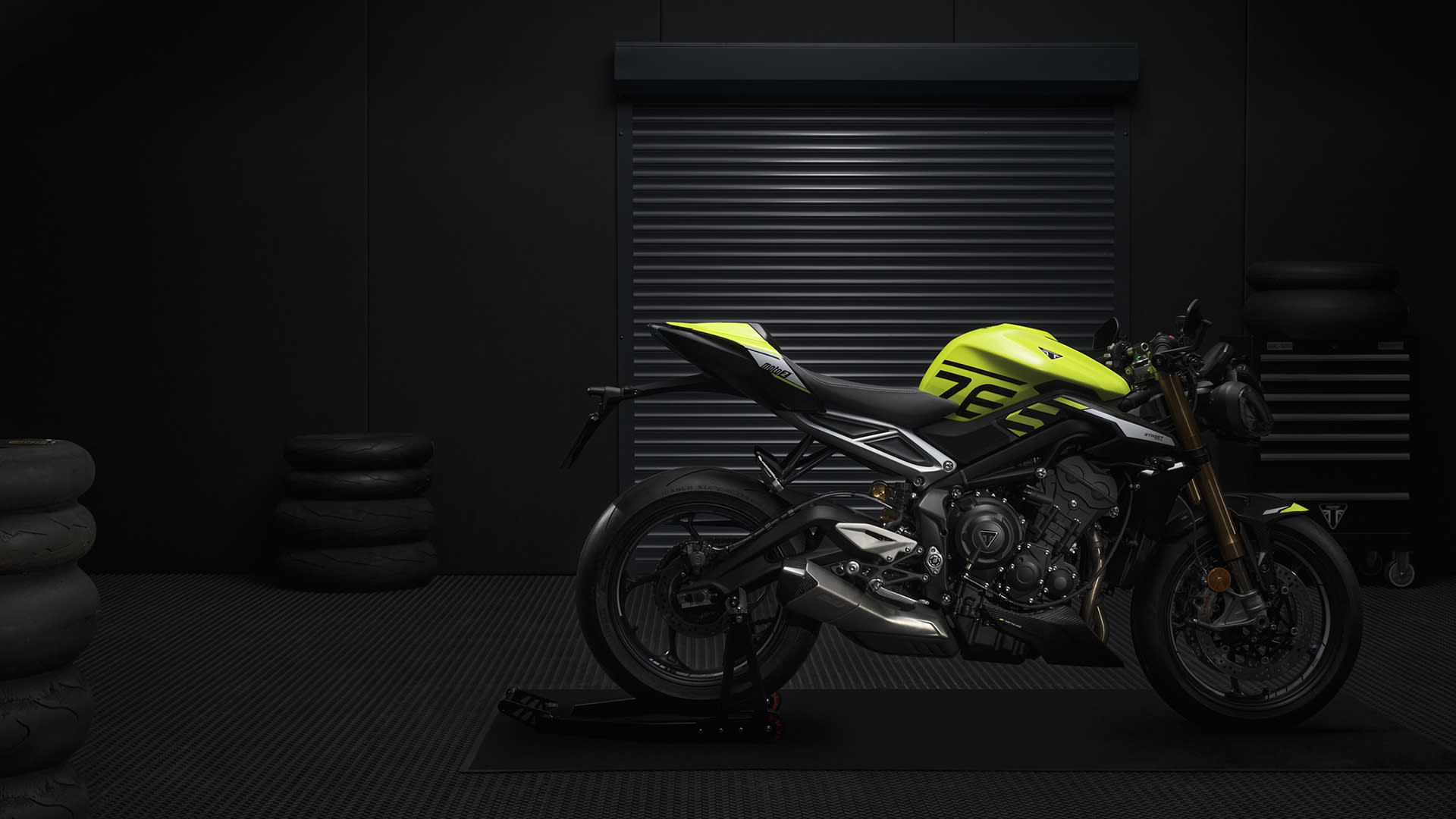 NEW STREET TRIPLE 765 MOTO2™ EDITION
The ultimate Street Triple and the closest you can get to a Moto2™ racer for the road. Ultra-exclusive, and the pinnacle in specification and attitude.
Price From £13,795.00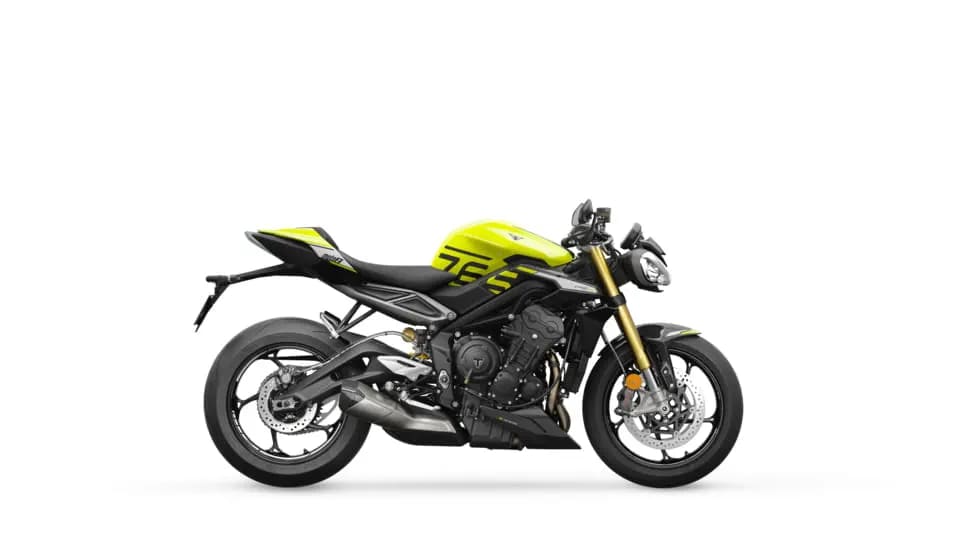 NEW STREET TRIPLE 765 RS
Class leading power, the highest ever specification of brakes and technology, plus the next level in razor sharp handling – this is the new performance naked sports benchmark.
Price From £11,295.00
NEW STREET TRIPLE 765 R
A major step-up in performance, capability, and technology, to match its legendary triple powered character – this is the new definitive streetfighter.
Price From £9,595.00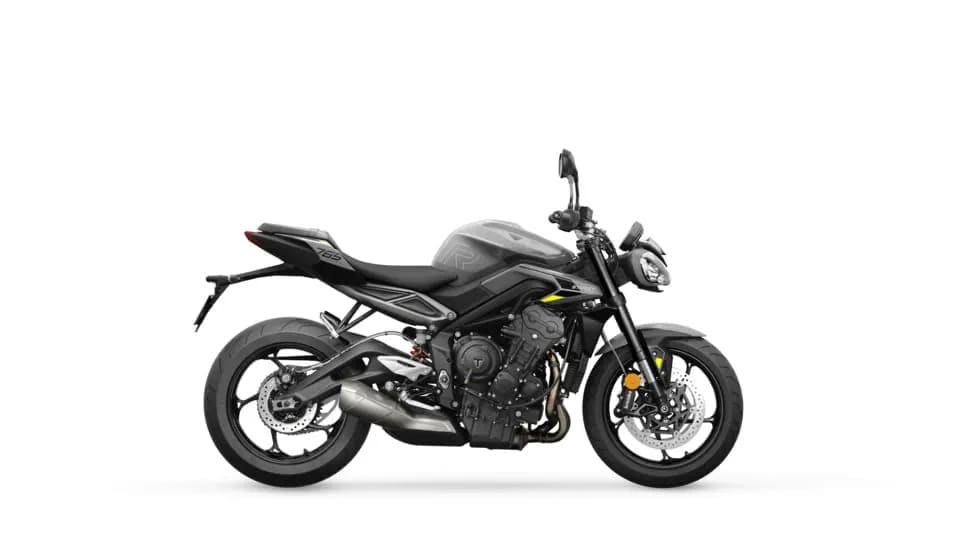 Performed by professional riders under closed and controlled conditions. Do not imitate. Always wear appropriate protective safety equipment.

YOUR MOTO2™ RACER FOR THE ROAD
Limited to 765 of each of the two race-inspired schemes, with class leading power, plus clip-on bars and Öhlins fully adjustable forks.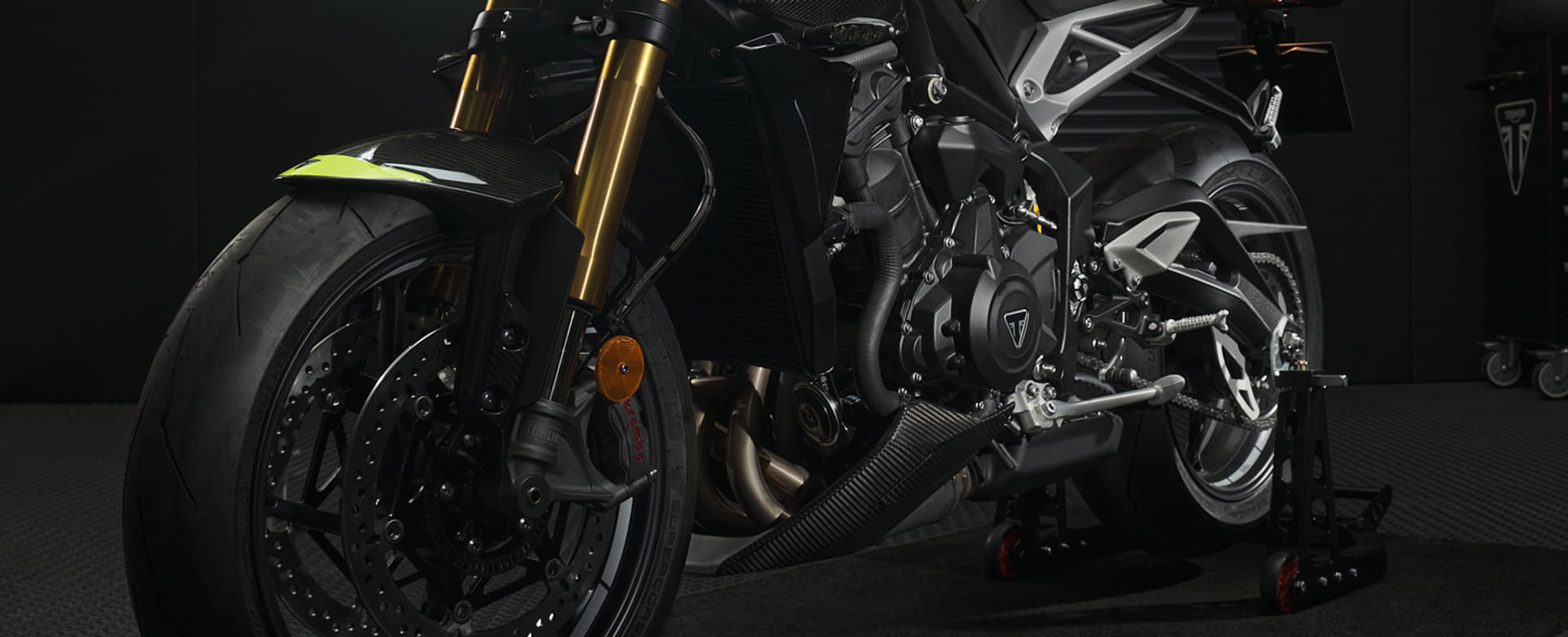 THE NEW PERFORMANCE NAKED SPORTS BENCHMARK
All the technology updates of this new generation, plus greater agility, the highest specification of brakes, and the new category benchmark in power.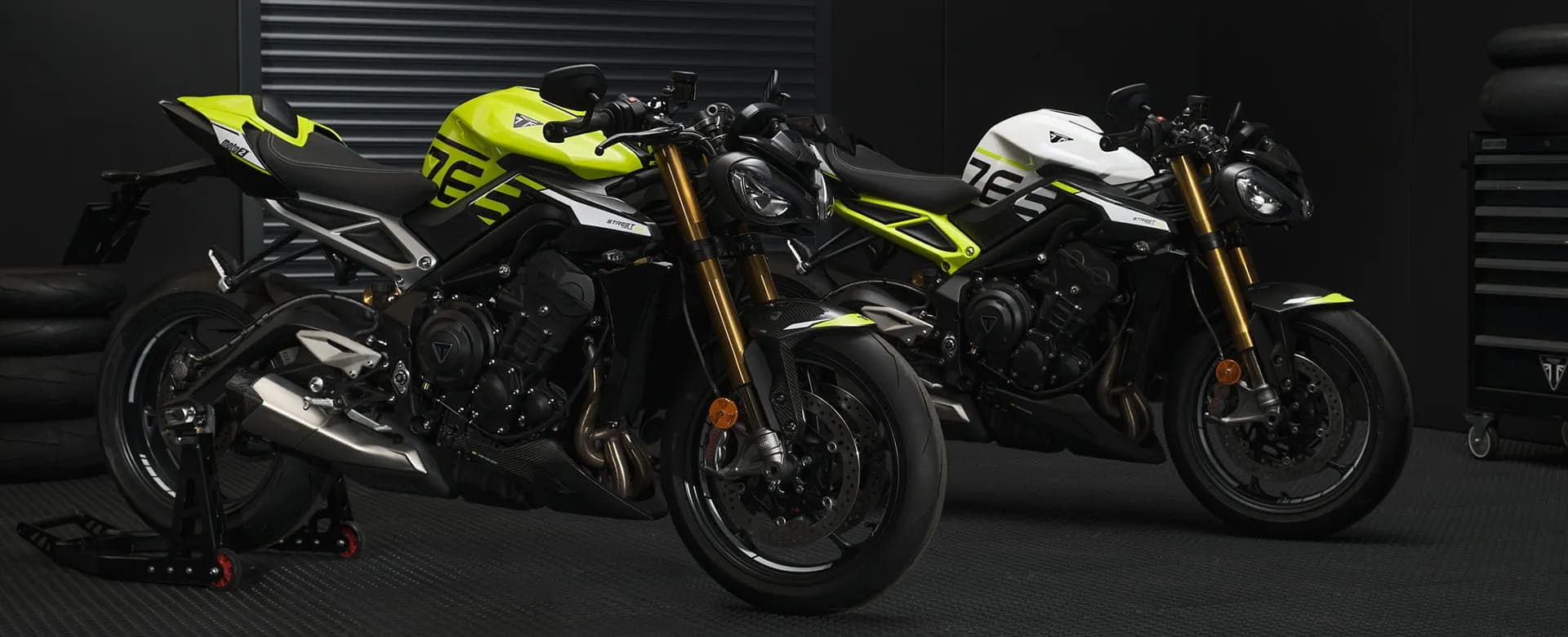 THE MOST POWERFUL LINE-UP EVER
A major engine update driven by Moto2™ racing insights, more responsive, more torque and much more power – 130PS for the Moto2™ Edition.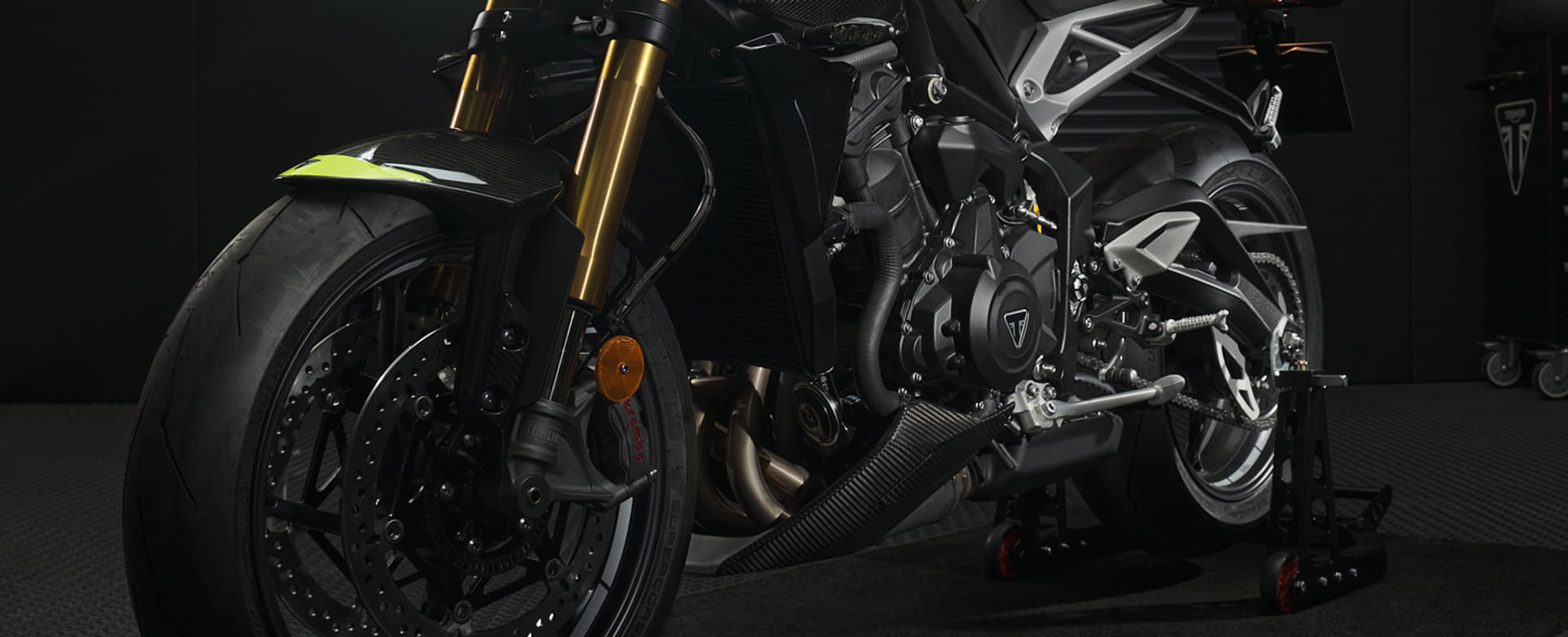 HAIR RAISING TRIPLE SOUNDTRACK
New freer-flowing exhaust and silencer delivers the raucous note of that trademark triple soundtrack.
Turn up the volume and press the button
Turn up the volume and press the button
THE NEW STREET TRIPLE 765 IN NUMBERS